These are 2 representations of a breeding bird. It has pale cheeks and a white patch on the lower flanks. The HANZAB illustration does not indicate other light markings, but in full sun there are a few pale reflection flecks on the side of the neck.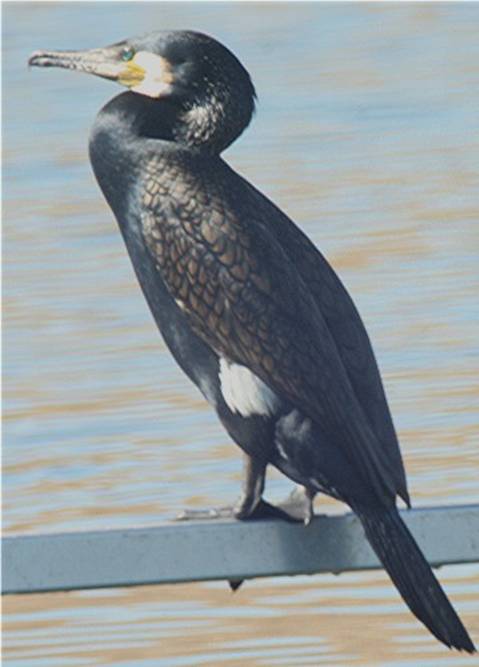 ---
From: tom green [


Sent: Monday, March 27, 2006 2:30 PM
To: Geoffrey Dabb;
Subject: Re: [canberrabirds] Great Cormorant breeding
Recently, while at Batemans Bay, I saw a very brightly coloured Great Cormorant with large white patches on the sides of its neck. HANZAB mentions scattered white plumes on the neck but these were well defined white patches on the sides of the neck about halfway down.