| | | |
| --- | --- | --- |
| | canberrabirds | |
OT: variegated scutes on carapace of young long-necked turtle
| | |
| --- | --- |
| To: | Canberra Birds <> |
| Subject: | OT: variegated scutes on carapace of young long-necked turtle |
| From: | Nick Payne via Canberrabirds <> |
| Date: | Sat, 11 Dec 2021 06:11:55 +0000 |
We were out at the rest area at the southern end of Lake George today,
and encountered this small (and therefore presumably young) long-necked
turtle. I would say it was roughly half the size of a fully-grown
specimen of the species. Is the variegated colouring of the scutes on
the carapace just indicative of some having been shed during growth
before others? I haven't come across one before with such variegated
colours on the carapace.

Nick Payne

p.s. After taking the photo we moved him/her a safe distance away from
the road towards the lake.

Attachment: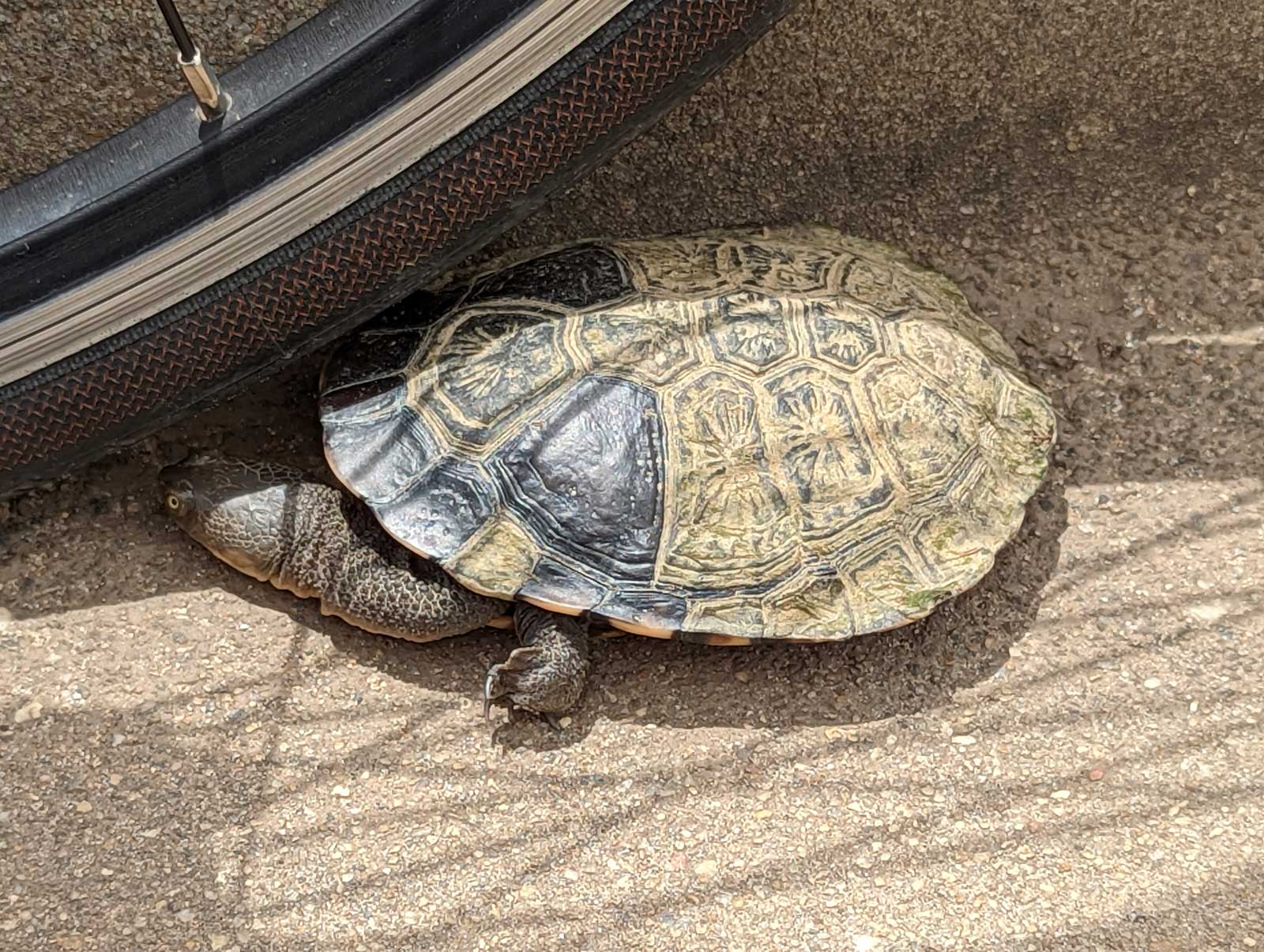 Description: PXL_20211211_003814084.jpg

ATT00001.txt
Description: ATT00001.txt
Admin
The University of NSW School of Computer and Engineering takes no responsibility for the contents of this archive. It is purely a compilation of material sent by many people to the Canberra Ornithologists Group mailing list. It has not been checked for accuracy nor its content verified in any way. If you wish to get material removed from the archive or have other queries about the list contact David McDonald, list manager, phone (02) 6231 8904 or email . If you can not contact David McDonald e-mail Andrew Taylor at this address: andrewt@cse.unsw.EDU.AU