| | | |
| --- | --- | --- |
| | canberrabirds | |
Blotchy BB
| | |
| --- | --- |
| To: | John Brannan <>, COG Chat <> |
| Subject: | Blotchy BB |
| From: | Jack & Andrea Holland <> |
| Date: | Sun, 18 Feb 2018 03:39:14 +0000 |
Thanks John, I used to see some of these birds pre fires when there was a bower constantly in my neighbour's garden, but not since with the bower built there last late winter/early spring after a 14 year gap having been disused since October.
Mary Virr was fortunate enough to follow the moulting process in her Kambah garden over a 2 month period from late January to mid March, as published in CBN, 29 (1) 33 (2004).
Regards
Jack Holland
Sent: Saturday, February 17, 2018 10:50 PM
Subject: [canberrabirds] Blotchy BB
Attached is a photo a friend sent me of a Satin Bowerbird just coming into its true colours.
Not something I've seen before that I thought might be of interest to some.
John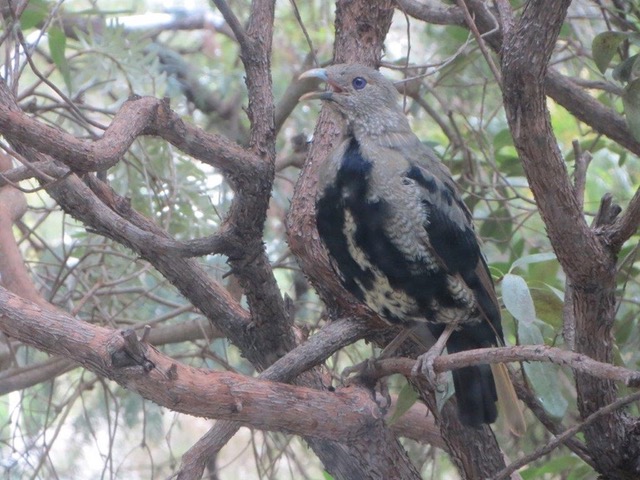 Admin
The University of NSW School of Computer and Engineering takes no responsibility for the contents of this archive. It is purely a compilation of material sent by many people to the Canberra Ornithologists Group mailing list. It has not been checked for accuracy nor its content verified in any way. If you wish to get material removed from the archive or have other queries about the list contact David McDonald, list manager, phone (02) 6231 8904 or email . If you can not contact David McDonald e-mail Andrew Taylor at this address: andrewt@cse.unsw.EDU.AU