| | | |
| --- | --- | --- |
| | canberrabirds | |
FW: [canberrabirds] Bird id please
| | |
| --- | --- |
| To: | <> |
| Subject: | FW: [canberrabirds] Bird id please |
| From: | "Chris Davey" <> |
| Date: | Sun, 19 Jan 2014 23:26:04 +1100 |
Many thanks for the id. Apparently juvenile Spotted Dove, that is what I was afraid of!
Chris
From: Chris Davey [
Sent: Sunday, 19 January 2014 9:30 PM
To:
Subject: [canberrabirds] Bird id please
Sorry sent this message out earlier with no Subject line, see message below.
Chris
Can someone please tell me which species of pigeon this is (see attachment)? Taken in the garden this afternoon.
Chris
Attachment: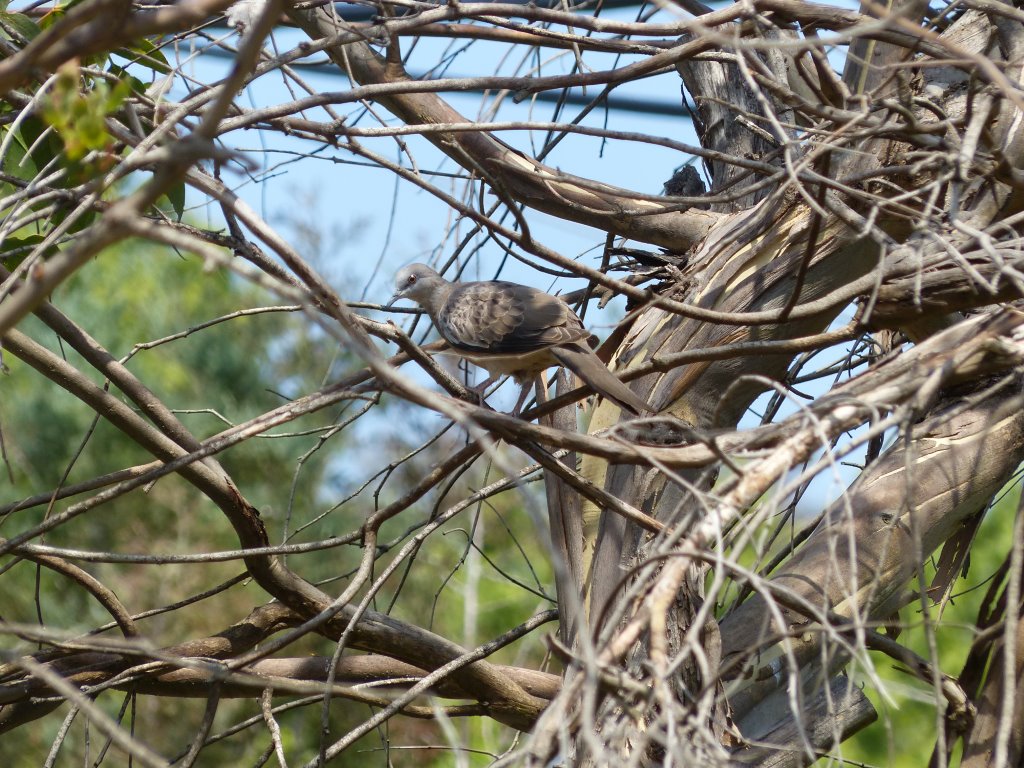 Untitled attachment 00212.txt
Description: Text document
*******************************************************************************************************
This is the email announcement and discussion list of the Canberra 
Ornithologists Group.
Please ensure that emails posted to the list are less than 100 kB in size.
When subscribing or unsubscribing, please insert the word 'Subscribe' or 
'Unsubscribe', as applicable, in the email's subject line.
List-Post: <>
List-Help: <>
List-Unsubscribe: <>
List-Subscribe: <>
List archive: <http://bioacoustics.cse.unsw.edu.au/archives/html/canberrabirds>
List manager: David McDonald, email <>
Admin
The University of NSW School of Computer and Engineering takes no responsibility for the contents of this archive. It is purely a compilation of material sent by many people to the Canberra Ornithologists Group mailing list. It has not been checked for accuracy nor its content verified in any way. If you wish to get material removed from the archive or have other queries about the list contact David McDonald, list manager, phone (02) 6231 8904 or email . If you can not contact David McDonald e-mail Andrew Taylor at this address: andrewt@cse.unsw.EDU.AU