| | | |
| --- | --- | --- |
| | canberrabirds | |
FW: [canberrabirds] Freckled Duck
| | |
| --- | --- |
| To: | <> |
| Subject: | FW: [canberrabirds] Freckled Duck |
| From: | "Geoffrey Dabb" <> |
| Date: | Sat, 11 Jan 2014 14:41:45 +1100 |
There have been Freckled Duck on the large QSW (ACT) pond for most of the year. I checked just now and there was at least one, along with 90 Pink-ears. This is half the distance to Gungahlin, measured from the National Parliament. None of this is intended to belittle the splendid Gungahlin Freckled Duck which will no doubt allow more intimate views.
From: Julie Clark [
Sent: Saturday, 11 January 2014 12:40 PM
To: COG Chatline
Cc: John Harris
Subject: Re: [canberrabirds] Freckled Duck
Special thanks to John Harris for his information and generous assistance regarding the freckled duck at Gungahlin.
Finally managed to see it on my return visit to the pond .... my first freckled duck!
On Fri, Jan 10, 2014 at 12:19 PM, John Harris <> wrote:
Thanks for the photo Tobias. I have been reporting this duck for a week or two now and glad someone with a decent camera has captured it!
Adds to the point I frequently make that Gungahlin has interesting sites for birding and more than its share of rare species.
A rather obliging Freckled Duck at The Valley Ponds (intersection of The Valley Avenue and Gungahlin Drive) this morning.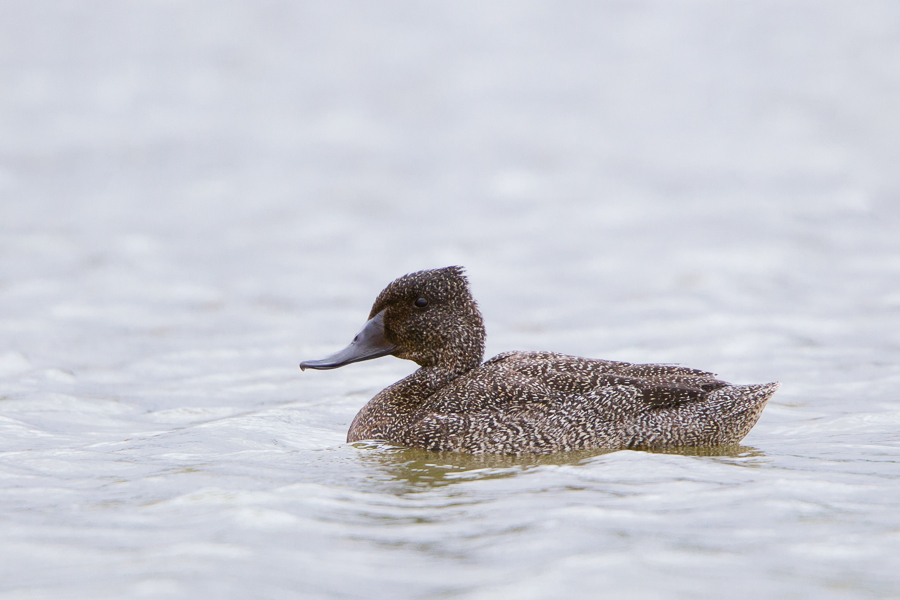 *******************************************************************************************************
This is the email announcement and discussion list of the Canberra Ornithologists Group.
Please ensure that emails posted to the list are less than 100 kB in size.
When subscribing or unsubscribing, please insert the word 'Subscribe' or 'Unsubscribe', as applicable, in the email's subject line.
List-Post: <mailto:m("canberrabirds.org.au","canberrabirds");">>
List-Help: <mailto:m("canberrabirds.org.au","canberrabirds-help");">>
List-Unsubscribe: <mailto:m("canberrabirds.org.au","canberrabirds-unsubscribe");">>
List-Subscribe: <mailto:m("canberrabirds.org.au","canberrabirds-subscribe");">>
List archive: <http://bioacoustics.cse.unsw.edu.au/archives/html/canberrabirds>
List manager: David McDonald, email <mailto:m("canberrabirds.org.au","coglists-owner");">>



--
Admin
The University of NSW School of Computer and Engineering takes no responsibility for the contents of this archive. It is purely a compilation of material sent by many people to the Canberra Ornithologists Group mailing list. It has not been checked for accuracy nor its content verified in any way. If you wish to get material removed from the archive or have other queries about the list contact David McDonald, list manager, phone (02) 6231 8904 or email . If you can not contact David McDonald e-mail Andrew Taylor at this address: andrewt@cse.unsw.EDU.AU