An ID tip from Kelly Swamp this morning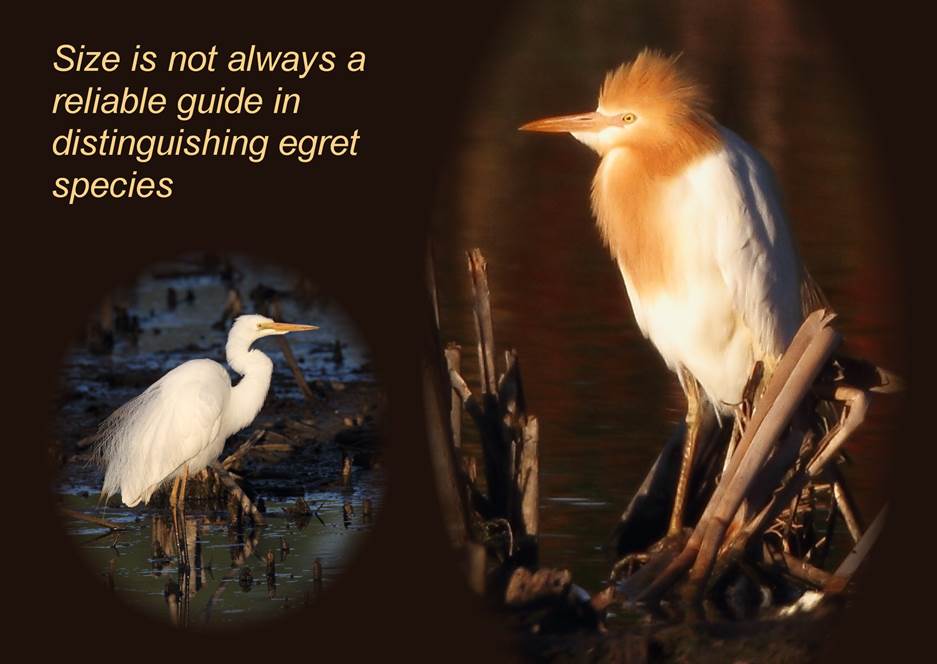 From: Steve Read [
Sent: Friday, 3 January 2014 8:57 PM
To:
Subject: [canberrabirds] Kelly's - diversity in a small space
The reason that I, and presumably others, keep returning to Kelly's Swamp is the diversity of bird species concentrated in a relatively small space. Kelly's is my first regular birding spot, and often shows over 40 species in a couple of hours. This evening, as an extreme example of diversity on a small scale, a single field of view through the binoculars from Ardea Hide contained a black swan, a white-faced heron, a glossy ibis, a Latham's snipe and a mudlark, two black-fronted dotterels, three coots and several grey teal, with welcome swallows flashing across in front, out of focus.
This diversity, and the variation from day-to-day and over the seasons, always allows surprises and questions. Where has the painted snipe gone? Are those two egrets that just landed great or intermediate, or one of each? And what kind of raptor has just spooked the teal again?
I've recently taken both my sons (aged 12 and 16) to Kelly's, individually, and both have felt the pull of the place.
Thanks to everyone for the regular narrative, photographic and video updates.

Steve