| | | |
| --- | --- | --- |
| | canberrabirds | |
Winter Birds interim report (2)
| | |
| --- | --- |
| To: | <> |
| Subject: | Winter Birds interim report (2) |
| From: | "Geoffrey Dabb" <> |
| Date: | Fri, 3 Aug 2012 16:23:20 +1000 |
With these two. I would conclude there were less individuals around than in 2010. A small number of each were probably present throughout the period, but both failed to show the distinct increase in the second half of July seen in 2010. In that regard, the cuckoo might have been down because as I recall several 2010 reports were from Peter Ormay in Aranda, who, much like the cuckoo, was heard from less this Winter.
In my earlier bulletin I omitted to remind you that the first number is the total of the individual birds recorded, and the second the number of locations where recorded.
Incidentally, I have retained a full set of reports as received for both years.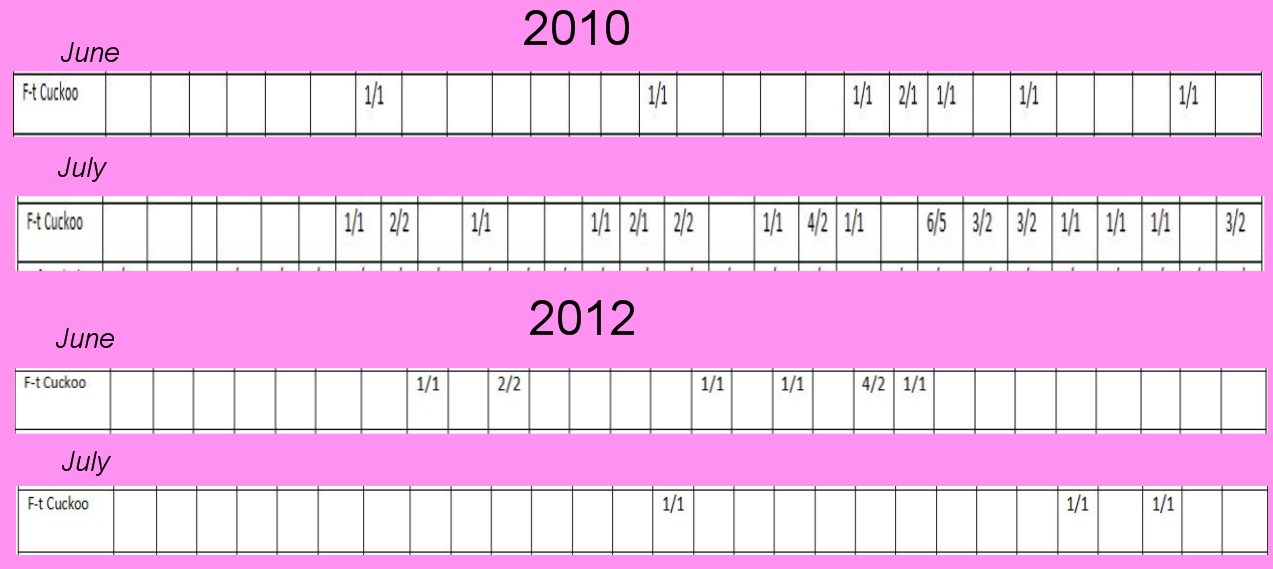 <Prev in Thread]
Current Thread
[Next in Thread>

Winter Birds interim report (2), Geoffrey Dabb <=
Admin
The University of NSW School of Computer and Engineering takes no responsibility for the contents of this archive. It is purely a compilation of material sent by many people to the Canberra Ornithologists Group mailing list. It has not been checked for accuracy nor its content verified in any way. If you wish to get material removed from the archive or have other queries about the list contact David McDonald, list manager, phone (02) 6231 8904 or email . If you can not contact David McDonald e-mail Andrew Taylor at this address: andrewt@cse.unsw.EDU.AU