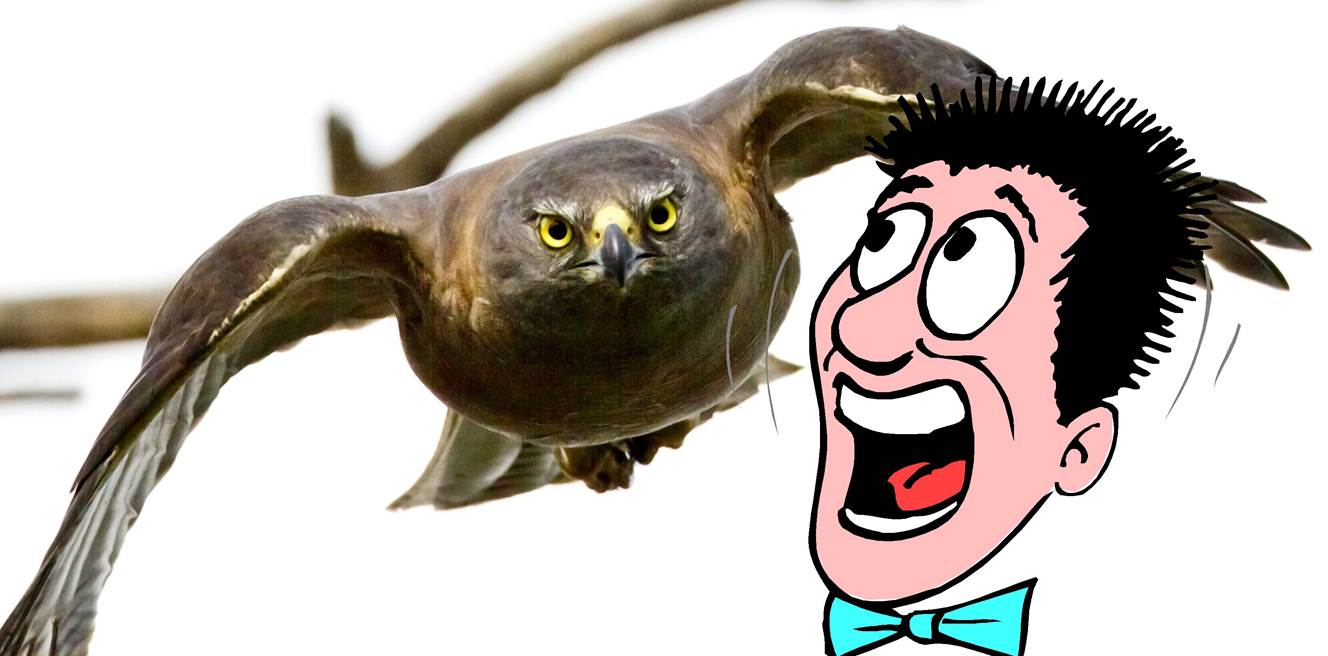 From: Philip Veerman [
Sent: Tuesday, 7 February 2012 12:15 PM
To:
Subject: [canberrabirds] Out of area - Turquoise Parrots on Main Road 92 - to Nowra
The purpose of this message is to correct a very wrong and I consider offensive assertion (below) made to
First Denis Wilson posted an interesting report with the above subject header. I initially had no idea at the basis for the subject header "Out of area". However it seemed pretty unimportant, because I considered the subject and message to adequately describe the location and whatever other bits were needed. I reckon most readers would have a pretty good idea where Nowra is, so what "area" this was referring to didn't matter to me. I thought it was just a random typing error or accidentally copying an earlier header from something else - yes that happens, I have done it too. Either way it seemed not important enough to comment on. However it is clear from the text in the original message (I suppose the part that matters) that Denis understood the location to be within the normal range of the bird. We were all very clear on that.
Then Geoffrey Dabb wrote: "Joe Forshaw confirms turqs (within range, not OOA)". Of course I took this as that Joe Forshaw confirms the identity of the species. Both I and Lindsay had wondered at the identity, based on the not so great posted photos and if Blue-winged Parrot was a possibility. Either species would still be a very pleasing find. Geoff, in passing (indeed in brackets) made a correction to the subject header "Out of area", pointing out that it is not OOA, Geoff's point being that the location was within the range of the Turquoise Parrot. No issue from any of us about that, though they are hardly common, so an observation of a group is certainly worth reporting.
Only then I realised that there was a possible confusion and started to think why would Denis had headed it that way. It occurred to me that his "Out of area" was intentional and if so, the only logical thing I could come up with was that he likely meant the location is outside the COG Area of concern (NOT relating to the distribution of that particular bird). In keeping with the generosity of spirit I always display to contributors, I sent a message to Geoff pointing out that I believe I had identified the confusion and that, considered this way, the header and text were describing different things. If so both the header and the message were correct and that the correction Geoff had offered, although itself understandable, was probably not needed. Only out of courtesy I also sent this to Denis. I also sent it to Lindsay only because he had also responded. Geoff has since responded to me acknowledging that I was correct and that this "Out of area" description is ambiguous. Denis informed me of a kind of rule or tradition that "out of area" - as that is a COG tradition when reporting unusual,. but hopefully interesting sightings. I knew that it the sighting was "out of COG's Area of interest." I am not aware of that "tradition". I do not see any need to say that, but whatever takes your fancy, some do, some don't - who cares?
Note that I did NOT send that message to the list, because I thought my comment to Geoff and Denis self evident and as the trivial correction had already been made by Geoff, it was of no further interest or importance whatever, other than to those who had shown an interest. More to the point, if anyone else was still confused after that, well that is of absolutely no concern of mine. I did not write the first or second message. It was not my issue. It would have been ridiculous for me to waste everyone's time with this. I regard bird observations as standing on their merits. Apart from that yes geography provides clues or support as to likely identification, whether something is one side or another of some arbitrary line is of little interest to me (other than GBS site boundaries of course).
Next thing I see is my generosity of spirit responded to with this absurd and demonstrably wrong message from Denis (below). Not only that, what I wrote is clearly correct and very clearly says exactly the same message as Denis said (except I used the word "probably"). That the obs is within range for the species but outside of COG's Area. It is unacceptable that this (I'll be understated and say) silly and wrong jibe is then sent on to all on the list for no reason whatever, when most won't even understand why.
A two second look by Denis, if he had bothered to check, would have revealed that I did not send my advice to the list. This should be done before making public put downs of other people for no reason. If indeed public put downs of other people for no reason should be done at all, I think it well outside the rules of this chat list All of my intelligence is inadequate to comprehend why anyone would send such a message to an innocent and uninvolved collection of people. What possible benefit or reward is there for him, for me or for anyone else, in doing that? Apart from that it is demonstrably wrong. I was in clearly in TOTAL understanding and agreement with what his message was saying. I was explaining that the subject header was correct and the message body was correct but they were describing different things. I hope that this was obvious to anyone who had the misfortune to read his last message.
Lastly, I immediately made my objection abundantly clear to Denis and that I was totally right in my message, and that his unacceptable response must not be allowed to languish on a public forum. I made it absolutely clear to him that my message was in complete agreement and accord with the substance of both his subject header and the message body. I was overly patient and generous in my direct insistence and requirement allowing him until last night to issue a total retraction. I informed Denis that a simple retraction from him would be far more dignified. This not having happened (indeed was rejected and argued against by him) I need to defend my status.
My interpretation of the original message was absolutely and unambiguously clearly completely correct and was offered privately in pure courtesy to just three people. Therefore this statement from me of my objection to his message to the coglist stands and must be recognised. Even though I obviously regret the necessity. If anyone wishes to read the the gory details of all the messages leading to this, well I'm sure that can be arranged but I suggest you don't waste your time. And I am sorry for this waste of time but it is unavoidable.
Philip Veerman
24 Castley Circuit
Kambah ACT 2902
02 - 62314041
-----Original Message-----From: Denis Wilson m("gmail.com]","peonyden");">[ Sent: Saturday, 4 February 2012 7:34 AM To: Philip Veerman
Cc: COG bird discussions Subject: [canberrabirds] Re: Out of area - Turquoise Parrots on Main Road 92 - to Nowra
The comment was "Not out of area".

Therefore Philip's interpretation is clearly wrong.

The location is out of the COG area of interest, but clearly well within known range of the Turquoise Parrot.

Denis
On Sat, Feb 4, 2012 at 12:50 AM, Philip Veerman <m("pcug.org.au","pveerman");">> wrote:
I suspect that the comment of Out of area refers to the location being outside of COG's area of interest. Not referring to being outside the known range of the Turquoise Parrot (which it probably isn't).
Denis Wilson
"The Nature of Robertson"
www.peonyden.blogspot.com