| | | |
| --- | --- | --- |
| | canberrabirds | |
Oh... just something to make you jealous from the South Coast (Square-ta
| | |
| --- | --- |
| To: | canberra birds <> |
| Subject: | Oh... just something to make you jealous from the South Coast (Square-tailed Kite) |
| From: | Dimitris Bertzeletos <> |
| Date: | Tue, 19 Feb 2008 01:53:50 +0200 |
Hello fellow birders

As of yesterday I'm back in Canberra for uni having spent a fantastic summer on the south coast and catching a glimpse of autumn migration which is probably going to be spectacular this year.

I spent almost my entire stay at Bateman's Bay were I managed to log roughly 120 species including Channel-billed Cuckoos (breeding), White-cheeked HEs(breeding), Azure Kingfishers, Figbirds (breeding around my house and in the city center), at lest 7 young Koels fed by 7 different pairs of Red Wattlebirds, large flocks of Topknots, Osprey, breeding Southern Emu-Wrens etc.

Of the birds recorded 8 were new additions to my local list and these included birds such as Whimbrel, Wedge-tailed Eagle, Brush Bronzewing, Australian Shoveler and ,surprisingly, Dusky Woodswallow. The no of species now recorded in the area stands at 175.

In the summer 2006-2007 a pair of Square-tailed Kites had taken up residence around my house which resulted in daily sightings of these great birds. This was not to be and I thought that I wouldn't see the species until next summer since it is migratory. But on the last day before I left for hear, when I was riding my bike home, this fella popped up (photo) and just flew over my head for a good 10 minutes and less then 20 meters up... He also brought the Wedge-tailed Eagle with him (though that was much higher up)

Enjoy!

Dimitris

PS: to all photographers: Yes, I know I'm the luckiest b****** on earth :P. I didn't expect the auto focues to work perfectly...



---
Express yourself instantly with MSN Messenger! MSN Messenger
Attachment: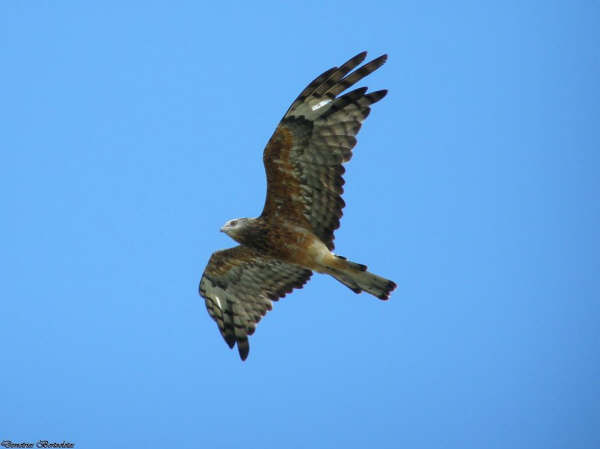 *******************************************************************************************************
This is the email announcement and discussion list of the Canberra 
Ornithologists Group.
List-Post: <>
List-Help: <>
List-Unsubscribe: <>
List-Subscribe: <>
List archive: <http://bioacoustics.cse.unsw.edu.au/archives/html/canberrabirds>
List manager: David McDonald, email 
<>
<Prev in Thread]
Current Thread
[Next in Thread>

Oh... just something to make you jealous from the South Coast (Square-tailed Kite), Dimitris Bertzeletos <=
Admin
The University of NSW School of Computer and Engineering takes no responsibility for the contents of this archive. It is purely a compilation of material sent by many people to the Canberra Ornithologists Group mailing list. It has not been checked for accuracy nor its content verified in any way. If you wish to get material removed from the archive or have other queries about the list contact David McDonald, list manager, phone (02) 6231 8904 or email . If you can not contact David McDonald e-mail Andrew Taylor at this address: andrewt@cse.unsw.EDU.AU