| | | |
| --- | --- | --- |
| | birding-aus | |
Kookaburra behaviour
| | |
| --- | --- |
| To: | |
| Subject: | Kookaburra behaviour |
| From: | Susan Pepper <> |
| Date: | Wed, 31 Oct 2018 14:05:51 +1100 |
I have just been watching some kookaburras and witnessed behaviour I have not 
seen before. I am curious to know if any one can explain it. Two of them 
appeared to be fighting with their beaks, and twice one of the birds was 
completely suspended by the beak with the other kookaburra holding it.  Is this 
normal for the species?

Thanks
Susan, Mooroolbark.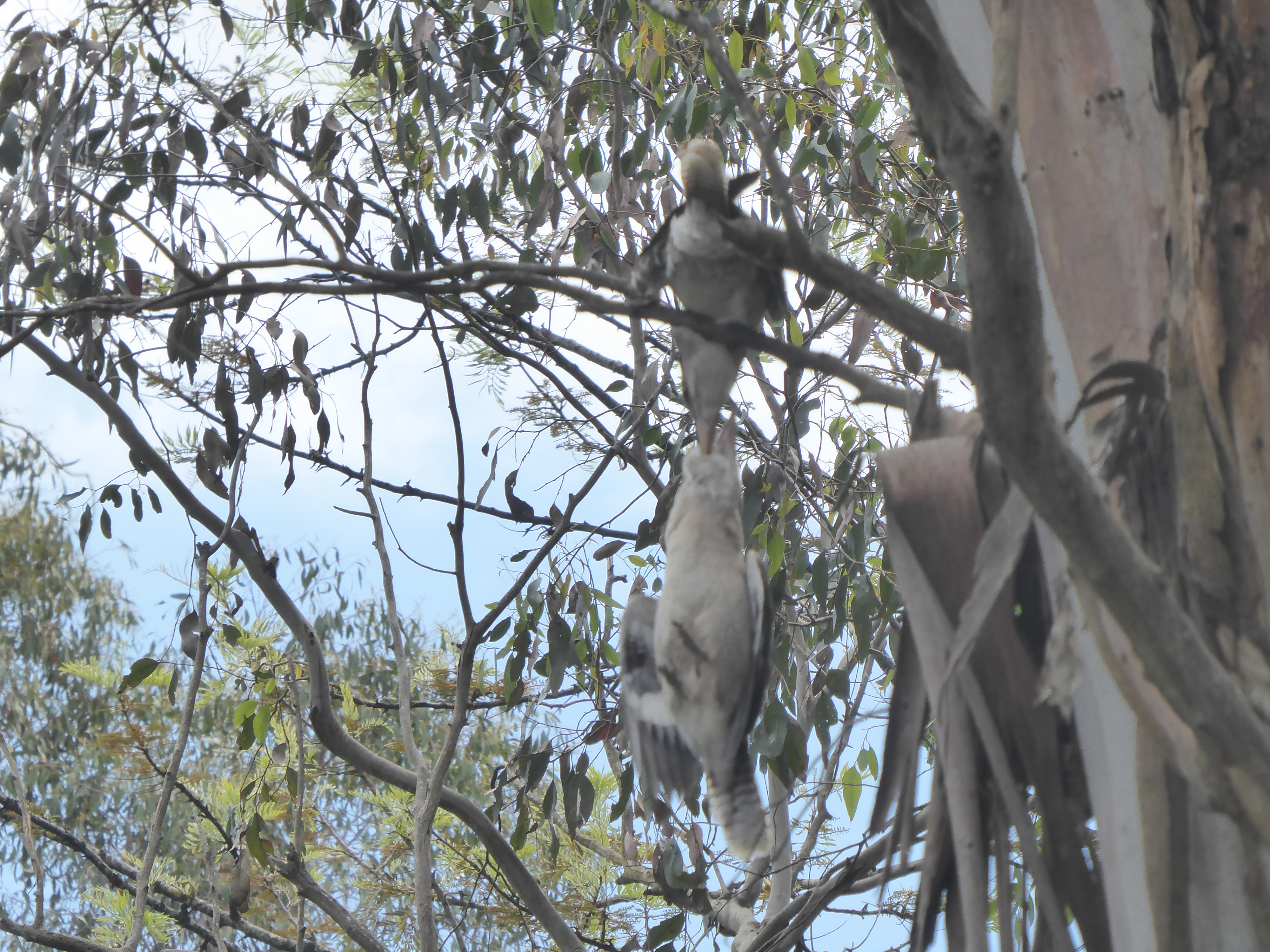 Sent from my iPad
<HR>
<BR> Birding-Aus mailing list
<BR> 
<BR> To change settings or unsubscribe visit:
<BR> http://birding-aus.org/mailman/listinfo/birding-aus_birding-aus.org
</HR>

Admin
The University of NSW School of Computer and Engineering takes no responsibility for the contents of this archive. It is purely a compilation of material sent by many people to the birding-aus mailing list. It has not been checked for accuracy nor its content verified in any way. If you wish to get material removed from the archive or have other queries about the archive e-mail Andrew Taylor at this address: andrewt@cse.unsw.EDU.AU