FYI
Response from Act Gov to my email about bird warblers. (see below)
Cheers
Amanda
From: "Lansdown, Simon" <>
Date: Thursday, 19 November 2020 at 5:52 pm
To: "" <>
Subject: RE: [Canberrabirds] Question re development at west basin and the reed warblers.
Hi Amanda
Thanks for contacting us, my apologies for taking a while to get back to you.
Thank you also for your interest in the Acton Waterfront and in particular your interest in the wonderful reed warblers. It is always lovely to hear their warble this time of year.
I'd like to reassure you that we are aware that the reed warblers had made that location home this spring and we have had some initial discussions with our ecology colleagues in EPSDD for further input on how to best look after our new neighbours and their home.
While we were aware they were there your email did prompt us to have a closer look so a couple of people from the project team and our Sustainability Manager visited the location earlier this week. Apparently, they were hard to spot – they saw a couple – but they definitely heard their wonderful song.
We understand that the reed warblers are migratory and come to Canberra each spring from northern Australia to breed. They hang around until late summer and then head off again.
The reeds go into dormancy over winter and growth can depend on conditions (temp water levels etc). So, from what I have been told, the birds will return to the area, but they may not always return to the same reed bed. But we'll get some more information about that as well.
The Acton Waterfront project does include the creation of a beach which will allow people to enjoy and access the lake to swim. The reeds are located where the new beach will be created but at this stage we don't expect the work will start there until after the birds have moved on. We are looking at ways to incorporate biodiverse habitat at the lake edge as part of the beach and landscape plan.
In the meantime, we we'll get a more detailed assessment and advice about how to look after them.
Thanks again, if you would like more information please feel free to contact me directly.
Cheers
Simon
Simon Lansdown
Director, Community Engagement
I am currently working from home.
T: 02 6205 2980
City Renewal Authority ACT Government
From: Amanda Colemen <>
Sent: Friday, 13 November 2020 7:22 AM
To: Cityrenewal <>
Subject: FW: [Canberrabirds] Question re development at west basin and the reed warblers.
CAUTION: This email originated from outside of the ACT Government. Do not click links or open attachments unless you recognise the sender and know the content is safe.
Dear City renewal
I'm not sure if anyone can help but I'm a very worried about the reed warblers at west basin along the lake where the ACT government have started the
Boardwalk extension
.

https://www.act.gov.au/cityrenewal/places/Acton-Waterfront/acton-boardwalk-extension
The works has begun (lots of tree removed) near where the paddle boats used to be. Yesterday they fenced off some of the reed area where the warblers are. (along towards the museum)
Does anyone know if the birds will be protected or moved? Or am I just worrying for no reason?
Here is a photo of the reeds.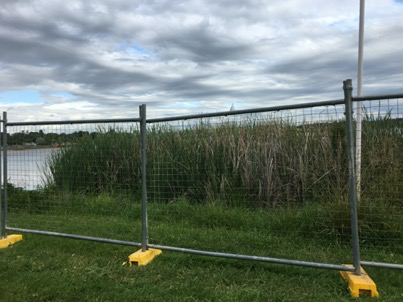 They are such important part of the environment and a delightful bird. I hope they will be ok.
Please can you let me know of their outcome.
Thanks again
-----------------------------------------------------------------------
This email, and any attachments, may be confidential and also privileged. If you are not the intended recipient, please notify the sender and delete all copies of this transmission along with any attachments immediately. You should not copy or use it for any purpose, nor disclose its contents to any other person.
-----------------------------------------------------------------------