| | | |
| --- | --- | --- |
| | canberrabirds | |
Not birds- feral? goats at Googong
| | |
| --- | --- |
| To: | 'Robin Hide' <>, 'Canberra Birds' <> |
| Subject: | Not birds- feral? goats at Googong |
| From: | Don Fletcher <> |
| Date: | Fri, 25 Oct 2019 07:05:05 +0000 |
Yes feral. Goats were at one time held in low abundance at Googong Foreshores but have been increasing for a long time. Many Fallow Deer also are present.
Don Fletcher
0428 48 9990
From: Robin Hide <>
Sent: Friday, 25 October 2019 5:52 PM
To: Canberra Birds <>
Subject: [canberrabirds] Not birds- feral? goats at Googong
Noticed at Googong Foreshores (northern end near Dam) on 22 Oct. a small herd of goats… are these feral?
I've never seen goats at Googong before.
Robin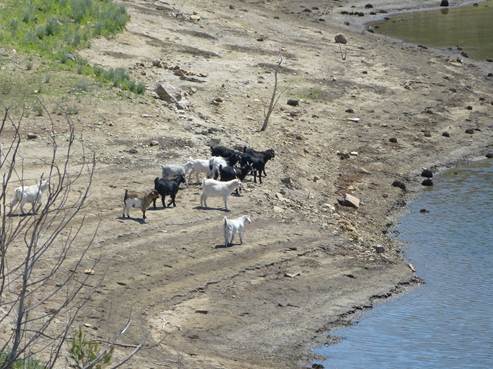 Admin
The University of NSW School of Computer and Engineering takes no responsibility for the contents of this archive. It is purely a compilation of material sent by many people to the Canberra Ornithologists Group mailing list. It has not been checked for accuracy nor its content verified in any way. If you wish to get material removed from the archive or have other queries about the list contact David McDonald, list manager, phone (02) 6231 8904 or email . If you can not contact David McDonald e-mail Andrew Taylor at this address: andrewt@cse.unsw.EDU.AU