Yes lots of rubbish. I suspect it gets that most places it goes. When I was in Philippines I saw lots of waders (including big flocks of the similar Wood Sandpiper). The rubbish around the wetlands there was in places really bad. Worse than here……….
I found a dead Straw-necked Ibis there today. It was dirty and decomposed, it was fully wrapped in string netting which presumably was the cause of death.
From: Geoffrey Dabb [
Sent: Monday, 7 October, 2019 4:43 PM
To:
Subject: FW: [canberrabirds] Also at Isabella pond
You'd feel like apologising to it for all the rubbish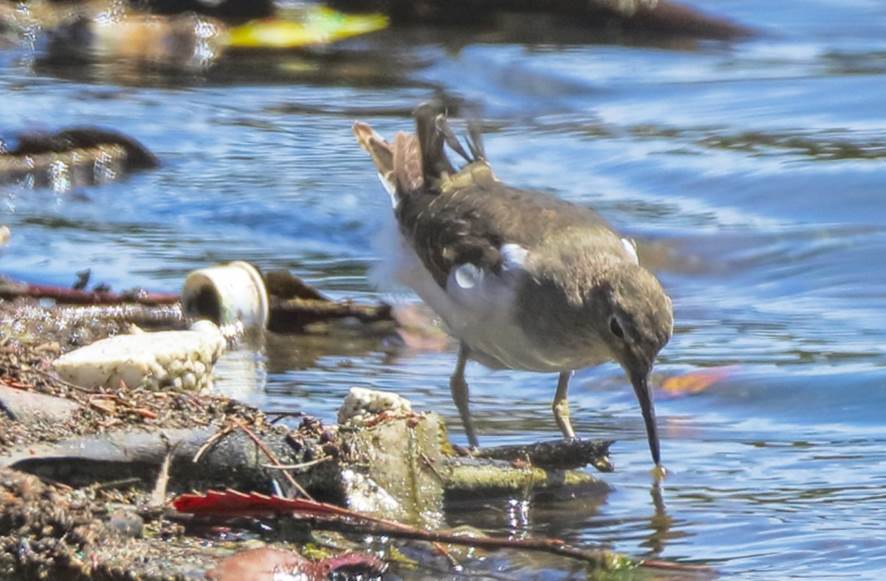 From: Philip Veerman <>
Sent: Monday, 7 October 2019 2:26 PM
To: 'shorty' <>; 'sandra henderson' <>
Cc: 'COG Chat' <>
Subject: RE: [canberrabirds] Also at Isabella pond
Yes a whole crowd assembled to see this bird. Nice opportunity. Not especially easy as it crossed from one side and length of the pond to the other a few times. Surely lots of photos were taken. Strangest thing was Lia walked about a metre past it, not knowing, because it was perched on the lower side of the wall, whilst we watched this from far away, having watched it fly across.
Philip
From: shorty
Sent: Monday, 7 October, 2019 11:11 AM
To: sandra henderson
Cc: COG Chat
Subject: Re: [canberrabirds] Also at Isabella pond
Thanks Sandra, got the Common Sandpiper👍
On Mon, 7 Oct 2019, 09:45 sandra henderson, <> wrote:
A possible common sandpiper

Still not great on IDiing these waders. Pre White under, bobbing continuously. Again, on Isabella side now, but very wary and flying several times across pond can't get close enough for phone photo