Good on you, Duncan!
Great you got a photograph.
Your dogged persistence paid off.
I am very pleased that the Percival Hill walk yet again produced a surprise. After all, it's not that you can just go out and find a Boobook when you want to!
Makes me nervous about next October…..
From: Duncan McCaskill <>
Date: Saturday, 5 October 2019 at 2:14 pm
To: chatline <>
Subject: [canberrabirds] Percival Hill Boobook
At the end of this morning's COG outing to Percival Hill, I tried to relocate the owl and headed back up and over the hill in the direction I'd last seen the owl flying. With no noisy posse of birds around to help me find it, I soon gave up. On the way back down the hill I heard an active mixed flock of small birds and waited quietly for some time trying, without success, to see any of them. A couple a Buff-rumped Thornbills were being particularly noisy in the tree above me, and when I looked up, the Boobook flew out. It turned out I had spent the previous 5 minutes standing right under it. I did manage to get this photo before it disappeared again.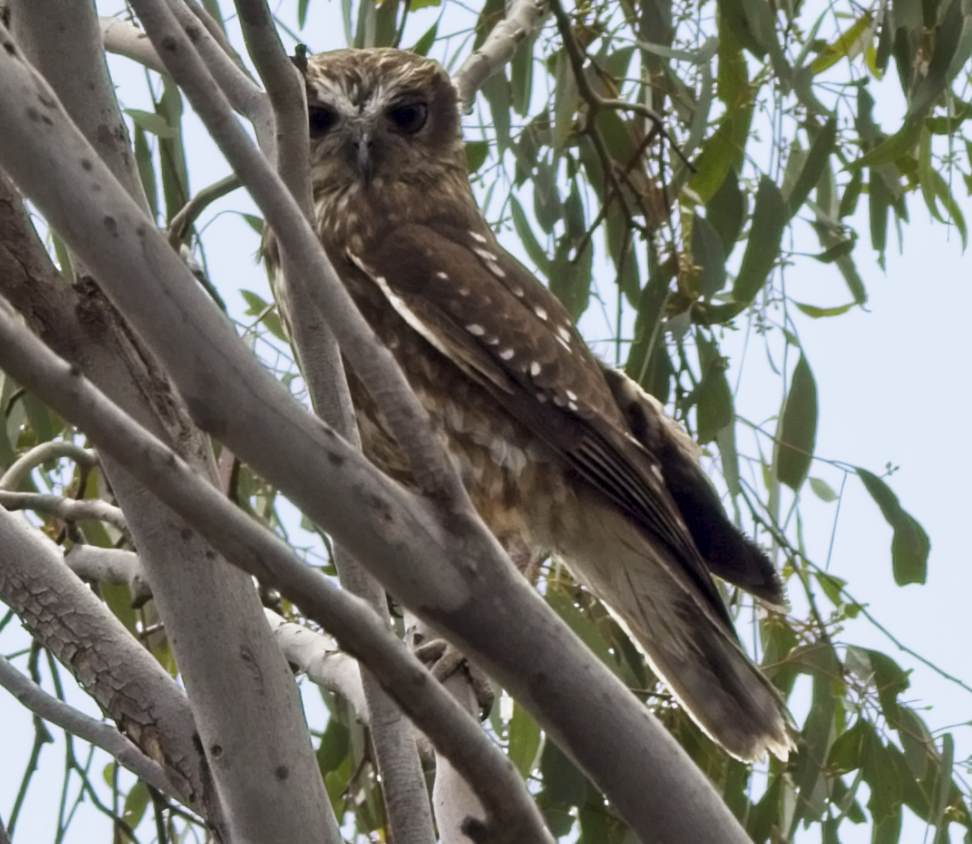 Message protected by MailGuard: e-mail anti-virus, anti-spam and content filtering.
http://www.mailguard.com.au/mg