I suppose it depends a little which words you might choose to use. Having recorded 100 species at a home site is a good total but I suggest rather less than remarkable. If Shorty's home site is at the end of the yellow line, there is probably not that much opportunity for many birds that are easy to get elsewhere, but there is plenty of open space to provide for many flyovers. Although I also wouldn't expect much in an olive farm. Assuming we use GBS Sites, then Figure 24 of The GBS Report (and Appendix 3) shows and provides the list of total number of species recorded for each site. As at that stage, there were several over the 100 species level. Even one at close to 100 species in just one year. I don't know my total by now, but probably something about 120 to 125, I do include part of small urban park but not Canberra Nature Park. Of course that includes many fly overs: raptors, waterbirds, swifts, swallows, woodswallows, etc.
And on 8 April Barbara also mentioned "I've just been out in the garden (in Page) watching an adult Black-faced Cuckoo-shrike feeding a begging young. Seems rather late in the season. B"
Thus 2 late breeding records and I thought to contrast that with that as at the Blitz day in October, I noted juvenile Black-faced Cuckoo-shrike with adults and already looking like they were transitioning to feeding themselves.
Philip
From: Geoffrey Dabb [
Sent: Saturday, 20 April, 2019 9:49 AM
To:
Subject: FW: [canberrabirds] Young birds and a milestone
It is a remarkable achievement. Callum Brae (bottom left in the below graphic) is about 1km distant. At a recent talk at the historic Mugga-Mugga cottage centre on the birds to be found there, I contrasted Shorty's list from across the olive farm and about 500m away with what could be found in the relatively birdless cottage paddocks. The audience was quite surprised, particularly at Shorty's 'most abundant' list (eg Little Ravens). Like most Canberra residents they knew nothing at all about the swifts.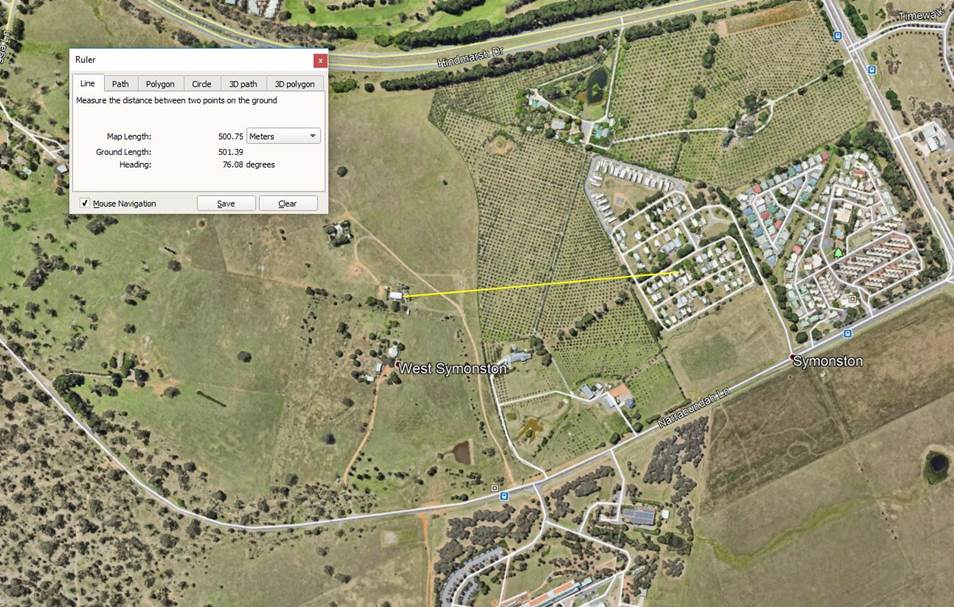 From: Martin Butterfield <>
Sent: Saturday, 20 April 2019 6:13 AM
To: shorty <>
Cc: COG Chat <>
Subject: Re: [canberrabirds] Young birds and a milestone
Well done shorty. Over 12 years at Carwoola my GBS list was about 109 species so for a suburban record that is an excellent score. What do you count as your home list - most people with long GBS lists include parts of Canberra Nature Park )or at ;east urban green space.
On Fri, 19 Apr 2019 at 18:00, shorty <> wrote:
Today at Jerra Wetlands there was a begging young Black-faced Cuckoo-shrike being fed by it's parents. At home i had 2 juvi Double-barred Finch visit my bird bath.

This morning at home i had a Fuscous Honeyeater visit and this has made it my 100th species for my home list :)