| | | |
| --- | --- | --- |
| | canberrabirds | |
FW: [canberrabirds] False Spring
| | |
| --- | --- |
| To: | "" <> |
| Subject: | FW: [canberrabirds] False Spring |
| From: | Geoffrey Dabb <> |
| Date: | Sun, 2 Sep 2018 02:27:16 +0000 |
Well, not quite everyone. One must tread carefully around this frequent cause of pub fights in Birdsville. According to our old friend Dr Wik, it depends on which reckoning you use. Mark is an Astronomical or Solar Reckoner. I shall omit the Chinese view.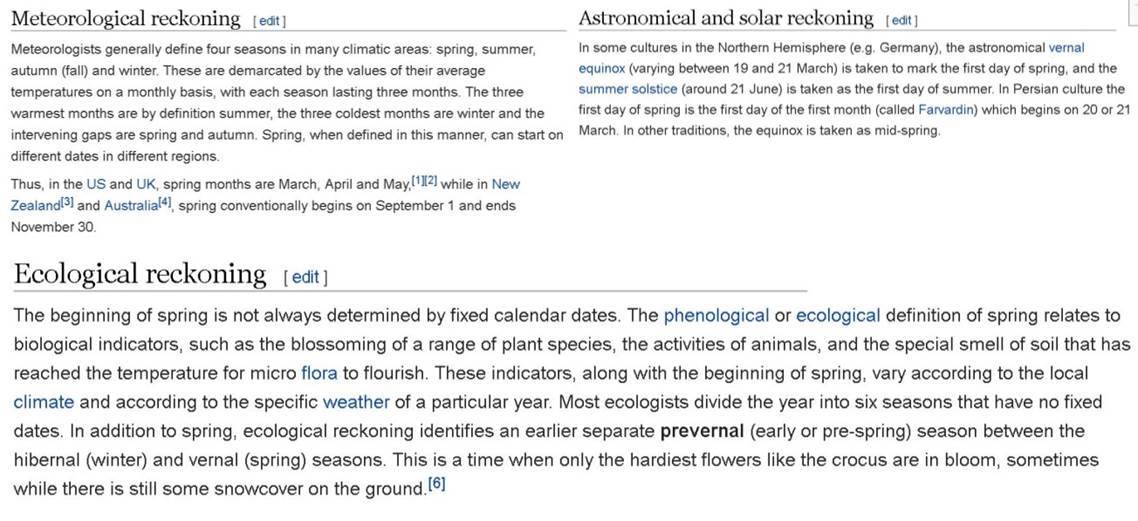 From: Mark Clayton <>
Sent: Sunday, 2 September 2018 11:05 AM
To:
Subject: Re: [canberrabirds] False Spring
Geoffrey,
He still has until September 23 to get his tail right. That is the official start of spring, not September 1 like everyone thinks.
Mark
On 2/09/2018 10:01 AM, Geoffrey Dabb wrote:
Admin
The University of NSW School of Computer and Engineering takes no responsibility for the contents of this archive. It is purely a compilation of material sent by many people to the Canberra Ornithologists Group mailing list. It has not been checked for accuracy nor its content verified in any way. If you wish to get material removed from the archive or have other queries about the list contact David McDonald, list manager, phone (02) 6231 8904 or email . If you can not contact David McDonald e-mail Andrew Taylor at this address: andrewt@cse.unsw.EDU.AU