A picture which tells a story, thank you Alison. Your shot shows about 100 Pink-eared Ducks (not counted exactly), a few teal, one PBD, one SN Ibis, one Masked Lapwing. The shape of the flock does indeed look as if it was put up by a raptor. From the numbers and composition it almost certainly came from The Forbidden Ponds, over the road from Kelly Swamp. This shows that large numbers of PEDs are resorting to the Ponds, so it would be time for anyone interested in such cycles to check the (semi-forbidden) Queanbeyan sewage ponds (in the ACT, of course - they take our water from Googong Dam, but thoughtfully give it back, slightly enhanced).
Speaking of enhanced, in digitally investigating your picture I brought out an interesting sky effect (below). This is probably not due to unusual atmospheric conditions in Canberra, but is probably an artefact of the light on the face of your lens.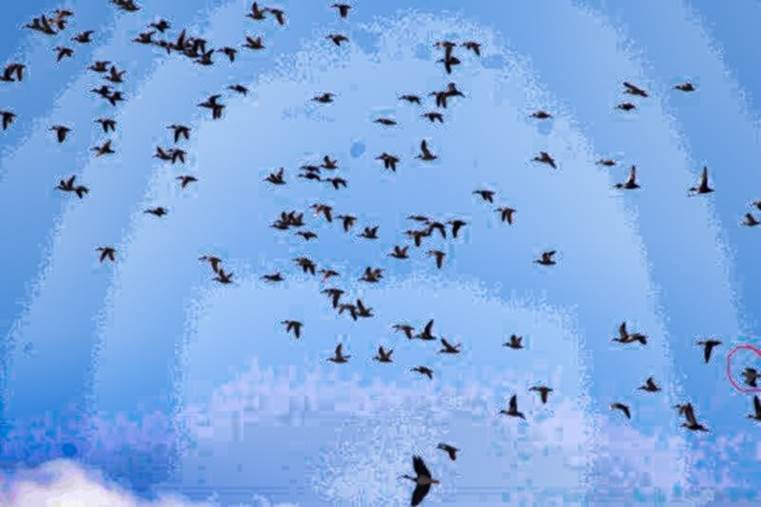 There seems to be an association of Pink-eared Ducks with waste-water. The Western Treatment Plant at Werribee is a stronghold with many thousands there. You might recall the unusual occurrence a couple of years ago of many Freckled Ducks and Pink-ears at Lake Road. At the time Peter Cranston made the interesting observation that the two species of ducks were feeding on two stages of the life-cycle of the bloodworm. It seems that there is a known connection between bloodworms and sewage processing – see the below snip that I found on a North American website. One further thought: in recent publicity on the sad state of the Coorong, the absence of shorebirds was attributed to a shortage of previously abundant chironomids (bloodworms, again). I believe many birds we see feeding around Kelly Swamp (snipe and crakes, for example) have the humble bloodworm as their quarry. However, there can be no more efficient harvester than the Pink-eared Duck.
Just some thoughts suggested by your picture. Mind you, I'm not a biologist.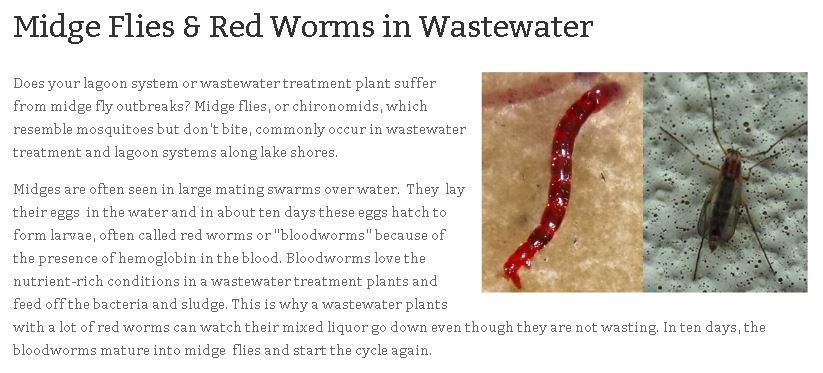 From: Philip Veerman [
Sent: Sunday, 29 April 2018 6:44 PM
To: 'Alison'
Cc: 'Canberra Birds'
Subject: RE: [canberrabirds] Return to Kelly Swamp
I am not sure what the message is asking. But I suggest just from the photo that the bird in the red circle is a Masked Lapwing.
Philip
From: Alison
Sent: Saturday, 28 April, 2018 7:20 PM
Cc: 'Canberra Birds'
Subject: RE: [canberrabirds] Return to Kelly Swamp
Also late morning, two separate, very large mixed flocks of ducks – being chased by a raptor?
Alison