| | | |
| --- | --- | --- |
| | canberrabirds | |
Photographing our fellow mammals
| | |
| --- | --- |
| To: | 'Geoffrey Dabb' <>, "" <> |
| Subject: | Photographing our fellow mammals |
| From: | Philip Veerman <> |
| Date: | Sat, 3 Feb 2018 00:12:41 +0000 |
Interesting pictures. Actually to think about it, it is a strange behaviour. Ignoring marsupials, very few other mammal mothers carry their babies around, most don't have the facility, (primates often do) but flying and carrying babies is a strange combination. With the small bats, the mother carries them around only for a few days (nights actually) after birth, then leaves them in a crèche or wherever to return to feed them. Flying foxes carry the young around. Birds don't do it, apart from a few waterbirds but in walking or swimming.
Philip
From: Geoffrey Dabb [
Sent: Friday, 2 February, 2018 11:50 AM
To:
Subject: [canberrabirds] Photographing our fellow mammals
The dramatically large concentration of flying foxes at Commonwealth Park has even casual passers-by snapping away with their phones. As they fly slowly and relatively low the FFs are quite easy to photograph in flight. More of a challenge is picking out a female carrying young. Examples below.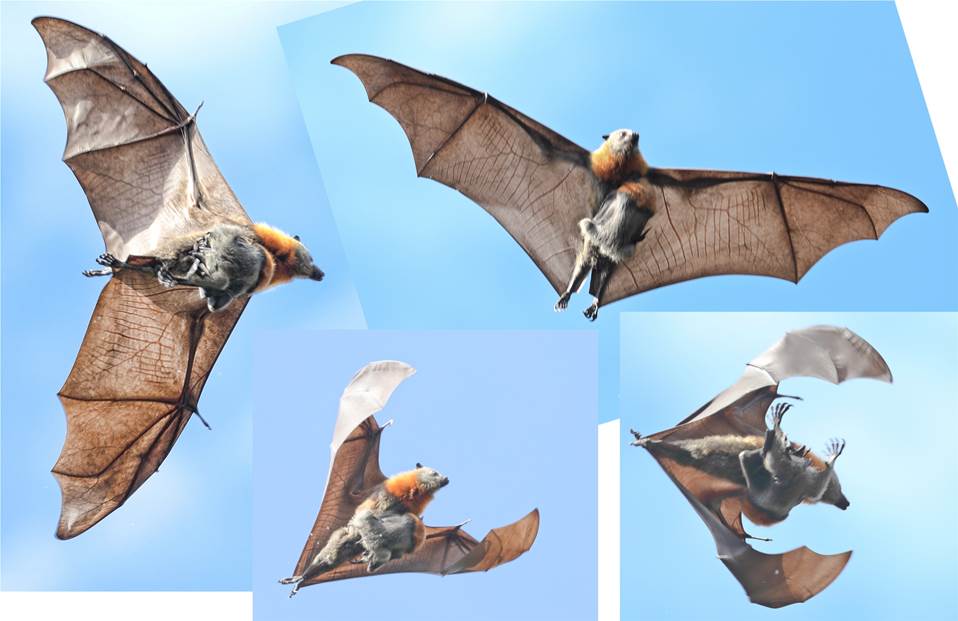 Admin
The University of NSW School of Computer and Engineering takes no responsibility for the contents of this archive. It is purely a compilation of material sent by many people to the Canberra Ornithologists Group mailing list. It has not been checked for accuracy nor its content verified in any way. If you wish to get material removed from the archive or have other queries about the list contact David McDonald, list manager, phone (02) 6231 8904 or email . If you can not contact David McDonald e-mail Andrew Taylor at this address: andrewt@cse.unsw.EDU.AU