| | | |
| --- | --- | --- |
| | canberrabirds | |
Wotsits answers
| | |
| --- | --- |
| To: | 'Geoffrey Dabb' <>, "" <> |
| Subject: | Wotsits answers |
| From: | Don Fletcher <> |
| Date: | Wed, 10 May 2017 22:37:09 +0000 |
Great detail photos
Don Fletcher
0428 48 9990
From: Geoffrey Dabb [
Sent: Wednesday, 10 May 2017 7:10 PM
To:
Subject: FW: [canberrabirds] Wotsits answers
Quite a few responses, thank you. Suzi B and Philip V got them all and others missed by only one.
Hardhead (Duck) – actually it was a male but not evident in that sliver.
Gang-gang male
Willie Wagtail
Great Crested Grebe, rear end. Some suggested Australasian. The thin legs and colour, and topicality, might have been a pointer.
House Sparrow. Mark said sub-dominant male so who am I to disagree.
White-faced Heron.
Tawny Frogmouth – in my backyard actually. I believe it is the female that has that brownish streak, in this case. Seen it a few times.
Grey fantail
Zebra Finch, male, from Kelly Swamp, of course
Won't do this again too soon. Maybe in spring.
g
All local, all last 4 weeks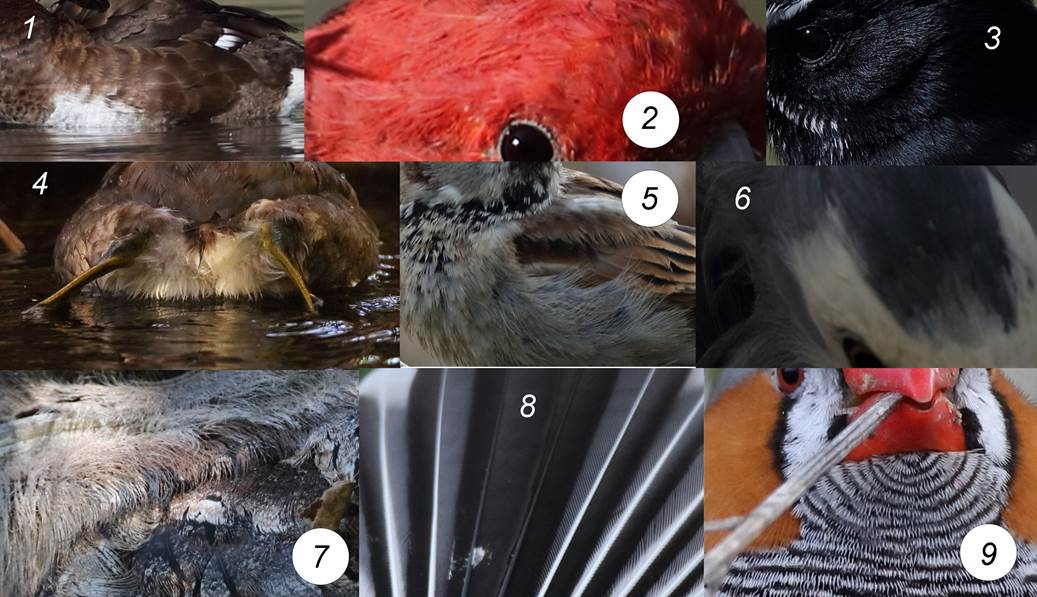 <Prev in Thread]
Current Thread
[Next in Thread>

Wotsits answers, Don Fletcher <=
Admin
The University of NSW School of Computer and Engineering takes no responsibility for the contents of this archive. It is purely a compilation of material sent by many people to the Canberra Ornithologists Group mailing list. It has not been checked for accuracy nor its content verified in any way. If you wish to get material removed from the archive or have other queries about the list contact David McDonald, list manager, phone (02) 6231 8904 or email . If you can not contact David McDonald e-mail Andrew Taylor at this address: andrewt@cse.unsw.EDU.AU