| | | |
| --- | --- | --- |
| | canberrabirds | |
FW: [canberrabirds] A common bird in an unusual location
| | |
| --- | --- |
| To: | "" <> |
| Subject: | FW: [canberrabirds] A common bird in an unusual location |
| From: | Geoffrey Dabb <> |
| Date: | Sun, 7 May 2017 00:24:27 +0000 |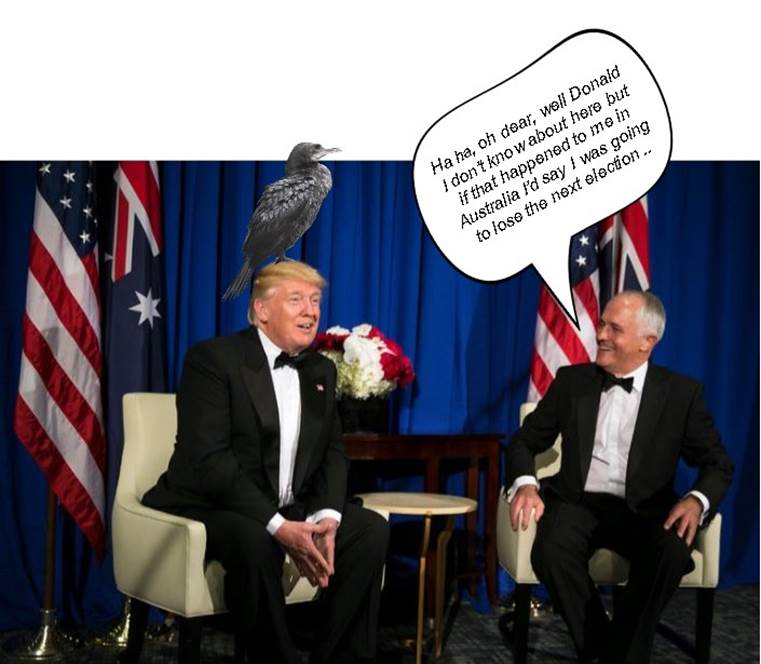 From: Martin Butterfield [
Sent: Sunday, 7 May 2017 10:01 AM
To: Con Boekel
Cc: COG List
Subject: Re: [canberrabirds] A common bird in an unusual location
I can understand the confusion with a shiny roof and water, but a bitumen road is a more serious stretch of visualisation.
WRT to tailings ponds and the like, the Rocky Mountain Arsenal outside Denver had some ponds with all sorts of nasty stuff in them. Ducks which landed in them were reputed to have about 30 minutes to get the affairs in order.
On 7 May 2017 at 09:48, Con Boekel <> wrote:
Many, many years ago, when I was living in central Australia a new building went up that had a shiny corrugated iron roof. One night a significant number of cormorants (sp?) tried to land on the new roof. It did not end well for some of them. I guess, without knowing, that other cormorants have made the similar (and more understandable) error with toxic tailings ponds over the years and across Australia.
regards
Con
On 5/7/2017 9:44 AM, Martin Butterfield wrote:
While driving on Palmer Street in (Lower) Garran yesterday afternoon a black bird was standing in the middle of road. On getting closer it turned out to be a Little Black Cormorant. When we returned 30 minutes later it had gone.
Admin
The University of NSW School of Computer and Engineering takes no responsibility for the contents of this archive. It is purely a compilation of material sent by many people to the Canberra Ornithologists Group mailing list. It has not been checked for accuracy nor its content verified in any way. If you wish to get material removed from the archive or have other queries about the list contact David McDonald, list manager, phone (02) 6231 8904 or email . If you can not contact David McDonald e-mail Andrew Taylor at this address: andrewt@cse.unsw.EDU.AU