| | | |
| --- | --- | --- |
| | canberrabirds | |
The Plain and Bungendore South
| | |
| --- | --- |
| To: | "David McDonald (personal)" <> |
| Subject: | The Plain and Bungendore South |
| From: | Martin Butterfield <> |
| Date: | Tue, 30 Aug 2016 05:26:58 +0000 |
To support David's view of a 'first' I have just checked the list of observations attached to my CBN article on this species and that shows no instance of the birds being reported from two sites on the same day.
However I do have a memory of Christine D report the birds being disturbed at Bungendore Meadow Dam by cattle dogs working the bovines and flying across to Trucking Yard Lane. They still weren't in both sites simultaneously. (That is supported by records in eBird for 16/8/15.)
Similarly the late Kim McKenzie captured an image of a duck flying in to Trucking Yard lane from the South on 1/11/14 ...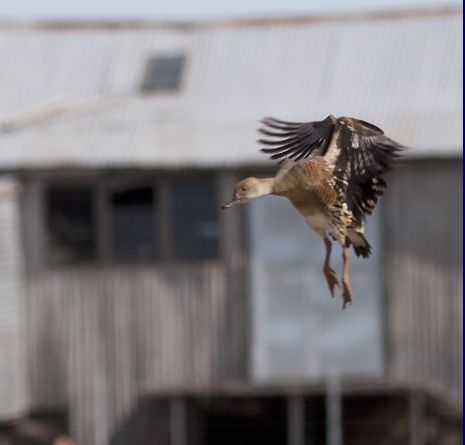 ​ so that may mean they used 2 dams on the same day .. but probably not at the same time. Kim didn't usually submit records to COG but did alert locals.
Martin
Admin
The University of NSW School of Computer and Engineering takes no responsibility for the contents of this archive. It is purely a compilation of material sent by many people to the Canberra Ornithologists Group mailing list. It has not been checked for accuracy nor its content verified in any way. If you wish to get material removed from the archive or have other queries about the list contact David McDonald, list manager, phone (02) 6231 8904 or email . If you can not contact David McDonald e-mail Andrew Taylor at this address: andrewt@cse.unsw.EDU.AU