There were plenty of birds at Callum Brae this morning- in abundance and activity as well as diversity – so many that Lach and I explored only the western part of the reserve over a couple of hours. Amongst others, there were large numbers of Red Wattlebirds, Spotted and Striated Pardalotes, Eastern and Crimson Rosellas, Dusky Woodswallows and Black-faced Cuckoo-shrikes, and several Fantailed Cuckoos. We didn't see the White-bellied Cuckoo-shrike reported by Lindsay Hansch earlier in the week, but there was sufficient plumage variation in the Black-faced Cuckoo-shrikes to keep us interested (Lach took the photos).
Some had the full black face: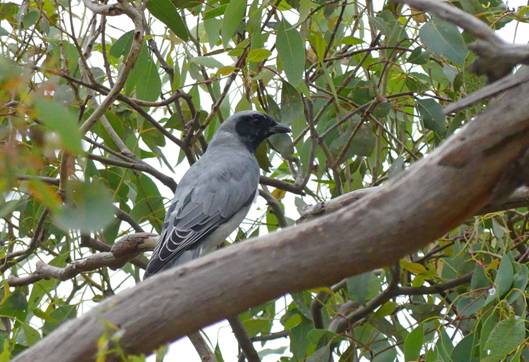 while a greater proportion had only a small black mask through and behind the eyes (immature birds?):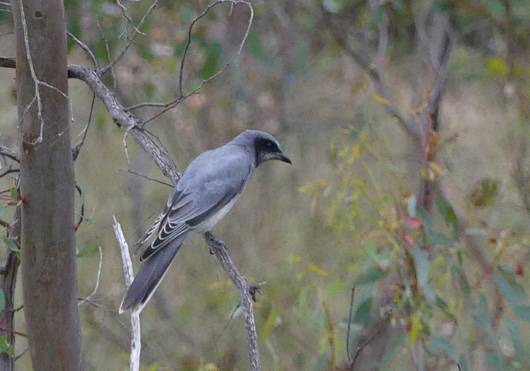 and one (a juvenile bird?) had scaly-patterned plumage on its head and neck in addition to a small black mask: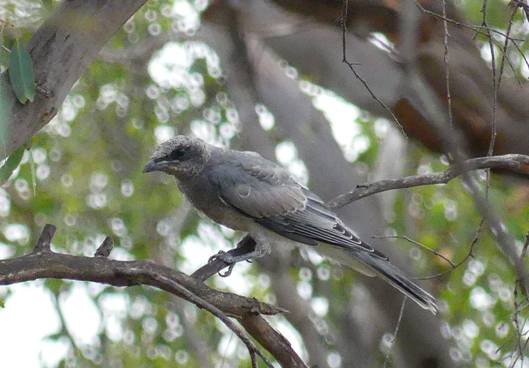 Any comment, particularly on the putative juvenile (other pictures of this bird available on request)?
Steve