| | | |
| --- | --- | --- |
| | canberrabirds | |
to Denis Wilson
| | |
| --- | --- |
| To: | 'Denis Wilson' <> |
| Subject: | to Denis Wilson |
| From: | Geoffrey Dabb <> |
| Date: | Mon, 22 Feb 2016 04:23:13 +0000 |
Denis - Nothing to do with Hulks but you might remember the below (from 1966) which I came across while doing a little research this morning. I hope I can send to the chatline without getting the permission of the subjects ..,. (get it? 'SUBJECTS', har har) g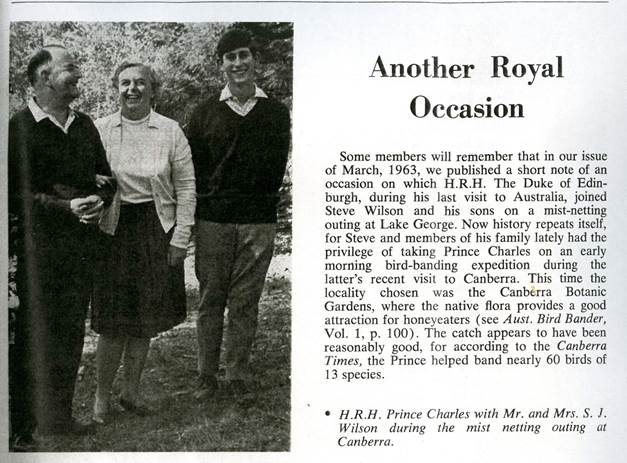 From: Denis Wilson [
Sent: Monday, 22 February 2016 1:29 AM
To: Geoffrey Dabb
Subject: Re: [canberrabirds] to Denis Wilson
Thanks Geoffrey
The male birds, as Blue Birds, always seem so perfect.
So your bird, and the one I saw, look really odd, and imperfect.
Mind you, The Hulk was always imperfect when making his transition.

On Sunday, 21 February 2016, Geoffrey Dabb <> wrote:
How are we on TV superheroes of yesteryear, Denis?
From: Denis Wilson [mailto:m("gmail.com')","_e(%7B%7D,'cvml','peonyden");;" target="_blank">]
Sent: Sunday, 21 February 2016 11:10 AM
To: Canberra Birds; Dennis Ayliffe
Subject: Re: [canberrabirds] One (possibly two) satin bower birds in Fraser.
Also on SBB, I have just had my first ever sighting of a changeling - a green bird becoming a blue bird.
There have been some photos published recently. Very strange looking creature indeed.

Denis Wilson
Admin
The University of NSW School of Computer and Engineering takes no responsibility for the contents of this archive. It is purely a compilation of material sent by many people to the Canberra Ornithologists Group mailing list. It has not been checked for accuracy nor its content verified in any way. If you wish to get material removed from the archive or have other queries about the list contact David McDonald, list manager, phone (02) 6231 8904 or email . If you can not contact David McDonald e-mail Andrew Taylor at this address: andrewt@cse.unsw.EDU.AU