| | | |
| --- | --- | --- |
| | canberrabirds | |
Spotted Quail-thrush
| | |
| --- | --- |
| To: | "" <> |
| Subject: | Spotted Quail-thrush |
| From: | shorty <> |
| Date: | Sun, 24 Jan 2016 06:27:57 +0000 |
Just tried to send this but it states file to big but as far as i can see it is not, anyway will try with smaller file.
Went to Molonglo Gorge this morning and saw a pair.
I parked at the Southern end and just after you walk through the fence on the Blue Tiles Trail about 10 metres is where i first saw them, they wandered up the hill from there.
After walking the trail for a while i came back and took a short walk up the hill and sighted them again so they may be hanging around the area.
A shot of the female attached.
Attachment: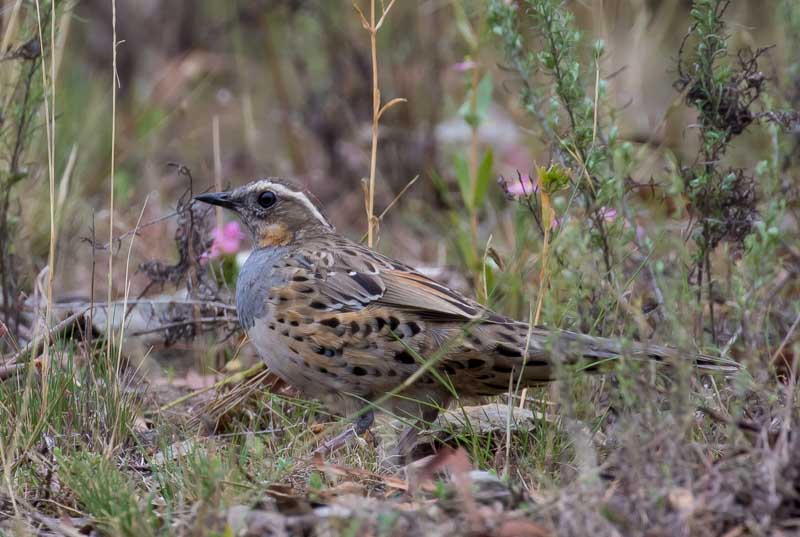 Description: sqt 2-8468.jpg

ATT00001.txt
Description: ATT00001.txt
<Prev in Thread]
Current Thread
[Next in Thread>

Spotted Quail-thrush, shorty <=
Admin
The University of NSW School of Computer and Engineering takes no responsibility for the contents of this archive. It is purely a compilation of material sent by many people to the Canberra Ornithologists Group mailing list. It has not been checked for accuracy nor its content verified in any way. If you wish to get material removed from the archive or have other queries about the list contact David McDonald, list manager, phone (02) 6231 8904 or email . If you can not contact David McDonald e-mail Andrew Taylor at this address: andrewt@cse.unsw.EDU.AU