| | | |
| --- | --- | --- |
| | canberrabirds | |
January Wednesday Walk
| | |
| --- | --- |
| To: | COG List <>, COG Wednesday Walkers <> |
| Subject: | January Wednesday Walk |
| From: | Martin Butterfield <> |
| Date: | Tue, 12 Jan 2016 05:49:14 +0000 |
I am advised by the Ranger in charge of Mulligan's Flat that the Reserve will be open on 20th January (unless a fire ban is declared) so I am expecting that our planned walk there will go ahead. Meet at 8:30 at the car park on Amy Ackman St.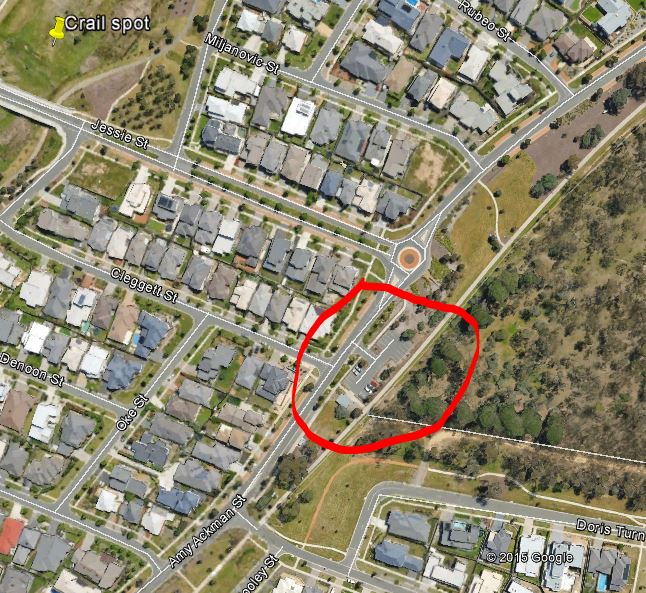 ​My plan is to walk to the big dam and depending on what we find, circumnavigate that water (if there is any after this weather) feature. That would amount to about a 6km walk. Or we could just cross the dam wall to check out what is in the dam, reducing the distance by about 1km. Either option will involve a bit of cross country walking so reptile-repellent gaiters would probably be a good idea!
If there is a fire ban I suggest that we still meet there and then and go to Forde Ponds to assess the Crake/Rail situation. That could be an informal add-on to the Mullies walk if people feel so inclined.

Martin
<Prev in Thread]
Current Thread
[Next in Thread>

January Wednesday Walk, Martin Butterfield <=
Admin
The University of NSW School of Computer and Engineering takes no responsibility for the contents of this archive. It is purely a compilation of material sent by many people to the Canberra Ornithologists Group mailing list. It has not been checked for accuracy nor its content verified in any way. If you wish to get material removed from the archive or have other queries about the list contact David McDonald, list manager, phone (02) 6231 8904 or email . If you can not contact David McDonald e-mail Andrew Taylor at this address: andrewt@cse.unsw.EDU.AU