| | | |
| --- | --- | --- |
| | canberrabirds | |
RE: [Birding-Aus] Advice on first camera
| | |
| --- | --- |
| To: | "" <> |
| Subject: | RE: [Birding-Aus] Advice on first camera |
| From: | Nick Payne <> |
| Date: | Mon, 21 Sep 2015 05:31:10 +0000 |
I recently purchased a Sony HX90V, which is small enough to fit in a
trouser pocket and yet has an eye-level EVF and a 30x zoom (24-720mm
eq.). The lens is rather slow at full telephoto, and the image quality
is definitely not up to what you get from an APS-C or full frame sensor
of the same resolution, but for what it is (something small enough to
always carry with you) it can produce some quite good results. The
attached image is a crop from the centre of the frame at full telephoto.

Nick Payne

On 21/09/2015 11:33, Harold Schranz wrote:
> I'd highly recommend the Canon SX50HS (if you can still find it); the
> SX60HS is said to be a step too far.
>
> Quite reasonable for bird photography, or even BIF as you get more
> skilled. See:
> http://stokesbirdingblog.blogspot.com.au/2013/02/canon-sx-50-hs-for-bird-photography-i.html
>
> A bonuse is it is a good general outdoors camera and even good for
> some astrophotography on near objects (Moon, rings of Saturn, bands on
> Jupiter, star clusters) - not so good for long exposures (limited to
> 15 seconds); can also be hacked via CHDK for more features
> (http://chdk.wikia.com/wiki/SX50).


Attachment: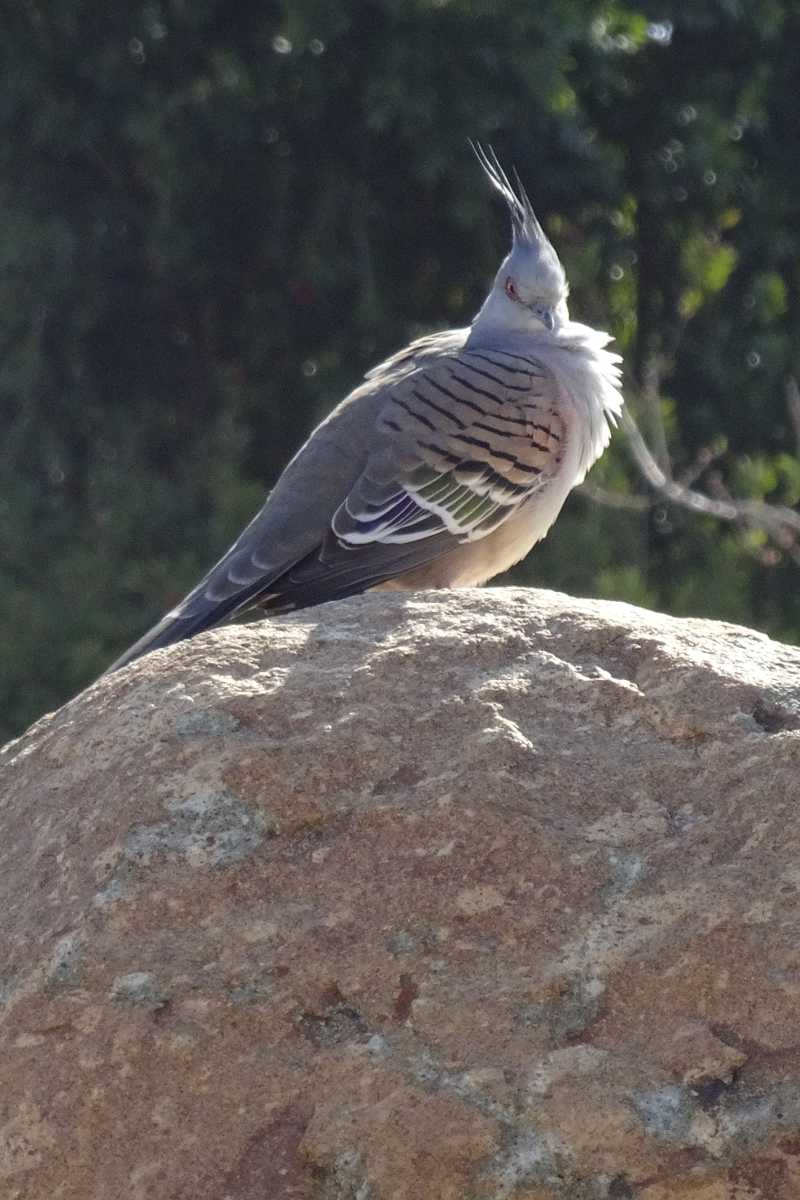 Description: DSC00069.jpg

ATT00001.txt
Description: ATT00001.txt
Admin
The University of NSW School of Computer and Engineering takes no responsibility for the contents of this archive. It is purely a compilation of material sent by many people to the Canberra Ornithologists Group mailing list. It has not been checked for accuracy nor its content verified in any way. If you wish to get material removed from the archive or have other queries about the list contact David McDonald, list manager, phone (02) 6231 8904 or email . If you can not contact David McDonald e-mail Andrew Taylor at this address: andrewt@cse.unsw.EDU.AU