| | | |
| --- | --- | --- |
| | canberrabirds | |
FW: [canberrabirds] ID help please
| | |
| --- | --- |
| To: | <> |
| Subject: | FW: [canberrabirds] ID help please |
| From: | "Geoffrey Dabb" <> |
| Date: | Sun, 19 Apr 2015 14:37:27 +1000 |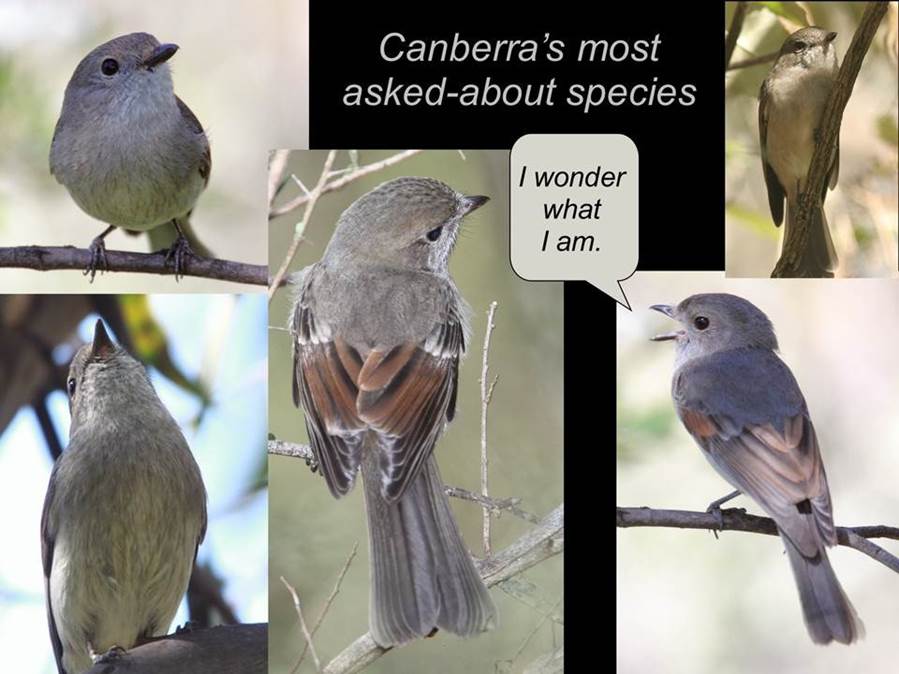 From: shorty [
Sent: Sunday, 19 April 2015 2:19 PM
To: Mark Clayton
Cc:
Subject: Re: [canberrabirds] ID help please
Thanks, Mark.
Sometimes i over think things.
On Sun, Apr 19, 2015 at 2:13 PM, Mark Clayton <> wrote:
Shorty,
A classic immature Golden Whistler. The distinguishing feature is the orange buff wing and covert feathers.
Mark
Looking at this bird i thought i would work it out easy but can't find anything in my book that matches. To me it looks a bit like a juvenile Robin.
Taken at Mulligans Flat this morning.
Admin
The University of NSW School of Computer and Engineering takes no responsibility for the contents of this archive. It is purely a compilation of material sent by many people to the Canberra Ornithologists Group mailing list. It has not been checked for accuracy nor its content verified in any way. If you wish to get material removed from the archive or have other queries about the list contact David McDonald, list manager, phone (02) 6231 8904 or email . If you can not contact David McDonald e-mail Andrew Taylor at this address: andrewt@cse.unsw.EDU.AU