| | | |
| --- | --- | --- |
| | canberrabirds | |
black-shouldered kite
| | |
| --- | --- |
| To: | "" <> |
| Subject: | black-shouldered kite |
| From: | shorty <> |
| Date: | Sun, 14 Dec 2014 21:25:57 +1100 |
On 7th September i reported that the BSK's in Symonston had 3 young.
This evening after speaking with my neighbor she told me that the birds i photographed in September were back, "Those noisy birds that seem to be fighting in the sky"
After a quick check i have seen 3 new young bird's from this pair.
Check my 7th Sep report for google image on sighting area.
Attachment: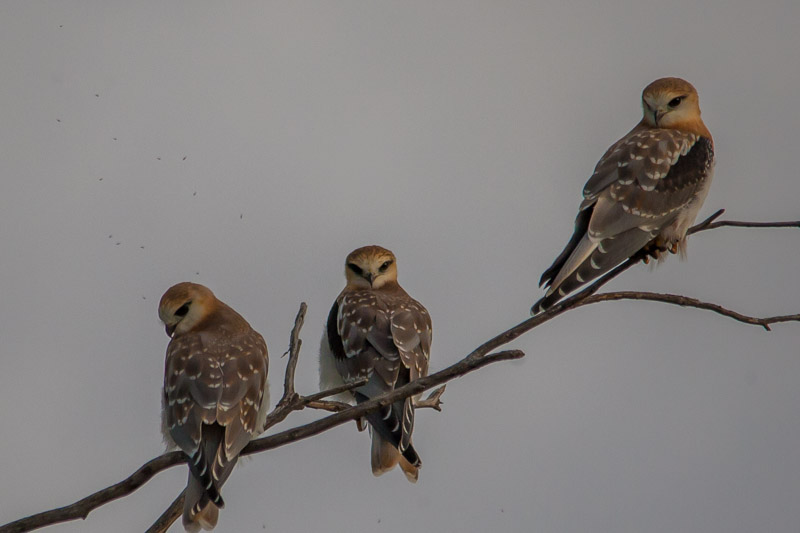 *******************************************************************************************************
This is the email announcement and discussion list of the Canberra 
Ornithologists Group.
Emails posted to the list that exceed 200 kB in size, including attachments, 
will be rejected.
When subscribing or unsubscribing, please insert the word 'Subscribe' or 
'Unsubscribe', as applicable, in the email's subject line.
List-Post: <>
List-Help: <>
List-Unsubscribe: <>
List-Subscribe: <>
List archive: <http://bioacoustics.cse.unsw.edu.au/archives/html/canberrabirds>
List manager: David McDonald, email <>
<Prev in Thread]
Current Thread
[Next in Thread>

black-shouldered kite, shorty <=
Admin
The University of NSW School of Computer and Engineering takes no responsibility for the contents of this archive. It is purely a compilation of material sent by many people to the Canberra Ornithologists Group mailing list. It has not been checked for accuracy nor its content verified in any way. If you wish to get material removed from the archive or have other queries about the list contact David McDonald, list manager, phone (02) 6231 8904 or email . If you can not contact David McDonald e-mail Andrew Taylor at this address: andrewt@cse.unsw.EDU.AU