| | | |
| --- | --- | --- |
| | canberrabirds | |
Jerra Wetlands
| | |
| --- | --- |
| To: | |
| Subject: | Jerra Wetlands |
| From: | shorty <> |
| Date: | Sun, 13 Jul 2014 13:04:21 +1000 |
A good morning for raptors. 2 juvie and 1 adult BSK in pines for a short time before heading to the sewage works.
A Whistling Kite being chased off by the adult BSK.
A light morph Little Eagle sighted many times and at on point 2 light morph flying together.
After photographing a Kestrel diving for prey it was joined by a second with calls being made, and then a third turned up and got the hurry on by the first bird.
The first 2 then went to a dead tree out of my sight and were very noisy with calls for 10 seconds or so before flying off and searching for food. Possible mating?
Attachment: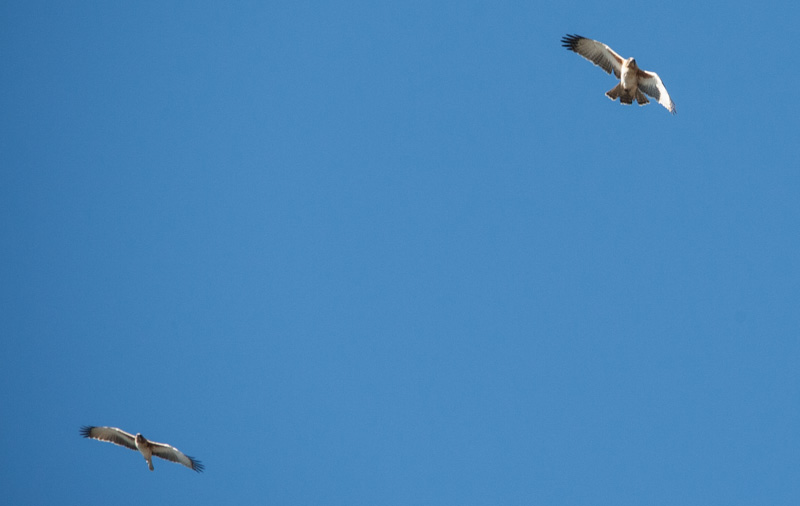 *******************************************************************************************************
This is the email announcement and discussion list of the Canberra 
Ornithologists Group.
Emails posted to the list that exceed 200 kB in size, including attachments, 
will be rejected.
When subscribing or unsubscribing, please insert the word 'Subscribe' or 
'Unsubscribe', as applicable, in the email's subject line.
List-Post: <>
List-Help: <>
List-Unsubscribe: <>
List-Subscribe: <>
List archive: <http://bioacoustics.cse.unsw.edu.au/archives/html/canberrabirds>
List manager: David McDonald, email <>
Admin
The University of NSW School of Computer and Engineering takes no responsibility for the contents of this archive. It is purely a compilation of material sent by many people to the Canberra Ornithologists Group mailing list. It has not been checked for accuracy nor its content verified in any way. If you wish to get material removed from the archive or have other queries about the list contact David McDonald, list manager, phone (02) 6231 8904 or email . If you can not contact David McDonald e-mail Andrew Taylor at this address: andrewt@cse.unsw.EDU.AU