| | | |
| --- | --- | --- |
| | canberrabirds | |
WW report for Birrigai Time Trail 16 April 2014
| | |
| --- | --- |
| To: | COG List <>, gang-gang <>, |
| Subject: | WW report for Birrigai Time Trail 16 April 2014 |
| From: | Martin Butterfield <> |
| Date: | Wed, 16 Apr 2014 20:16:26 +1000 |
The editors of Gang-gang may wish to insert this as the report for the outing.
The subtitle for this trip should be "Robins galore".  


​​

24 members and guests gathered in the carpark at Tidbinbilla Nature reserve following the suggestion of John Bundock.  He and Sandra had done a couple of trial forays noting a lot of Flame Robins on the first but not the second. 
Today was definitely a day with a lot of Flame Robins.  At one point, as we approached the Kunzea ericoides above the open grass paddock near the start, 12 'brown birds" (ie females or juveniles) were visible on the mullein stalks and rocks while 4 male birds had flaunted their luridness earlier.
Mixed in with these was a single Scarlet Robin (unclear whether a female of a male just coming into colour).   Then a black and white bird was seen which was not a Willie Wagtail.  This soon resolved to a male Hooded Robin, and 2 females were also noted.   The final Robin noted was an Eastern Yellow Robin (EYR) lurking just within the boundary of the Kunzea.  (A second EYR was noted in the vicinity of the rock shelter.)
There were also many (at least 26, but they were not cooperative in the matter of being counted) Dusky Woodswallows were swooping around the grassland.  They seemed to be enjoying monstering the Robins.
Entering the woodland two Black-faced Cuckoo-shrikes were seen.  This was followed by 6 Diamond Firetails (a 7th was seen later when we re-entered the grassland).  3 Wedge-tailed Eagles were soaring overhead. two of them very high.

​  A Crescent Honeyeater

was heard calling and Yellow-faced Honeyeaters were steadily migrating through the area, heading over towards the Bullen Range.  In total we recorded 44 species.
A birdlist is attached and will be inserted on the website in due course.   My
blog post
contains a few images of the better birds and some shots of the Fungi, rocks and 'roos seen on the day.
The editors of Gang-gang and the trips webmeister may wish to include the following in the forthcoming trip s sections:
The May Wednesday Walk will be the Frost Hollows to Aranda Bushland walk.  Meet at 9am on 15 May 2014 in the Black Mountain Reserve parking area off William Hovell Drive.  

​A clip from Google maps is also attached.​
Martin Butterfield
Attachment: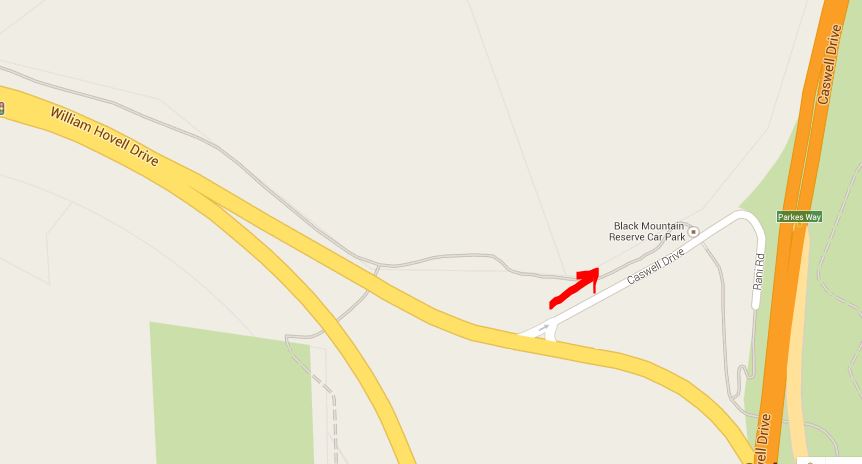 140416 COG Tidbinbilla.xlsx
Description: MS-Excel 2007 spreadsheet
*******************************************************************************************************
This is the email announcement and discussion list of the Canberra 
Ornithologists Group.
Emails posted to the list that exceed 200 kB in size, including attachments, 
will be rejected.
When subscribing or unsubscribing, please insert the word 'Subscribe' or 
'Unsubscribe', as applicable, in the email's subject line.
List-Post: <>
List-Help: <>
List-Unsubscribe: <>
List-Subscribe: <>
List archive: <http://bioacoustics.cse.unsw.edu.au/archives/html/canberrabirds>
List manager: David McDonald, email <>
Admin
The University of NSW School of Computer and Engineering takes no responsibility for the contents of this archive. It is purely a compilation of material sent by many people to the Canberra Ornithologists Group mailing list. It has not been checked for accuracy nor its content verified in any way. If you wish to get material removed from the archive or have other queries about the list contact David McDonald, list manager, phone (02) 6231 8904 or email . If you can not contact David McDonald e-mail Andrew Taylor at this address: andrewt@cse.unsw.EDU.AU