The Internet Bird Collection seems to know about it.
Margaret Leggoe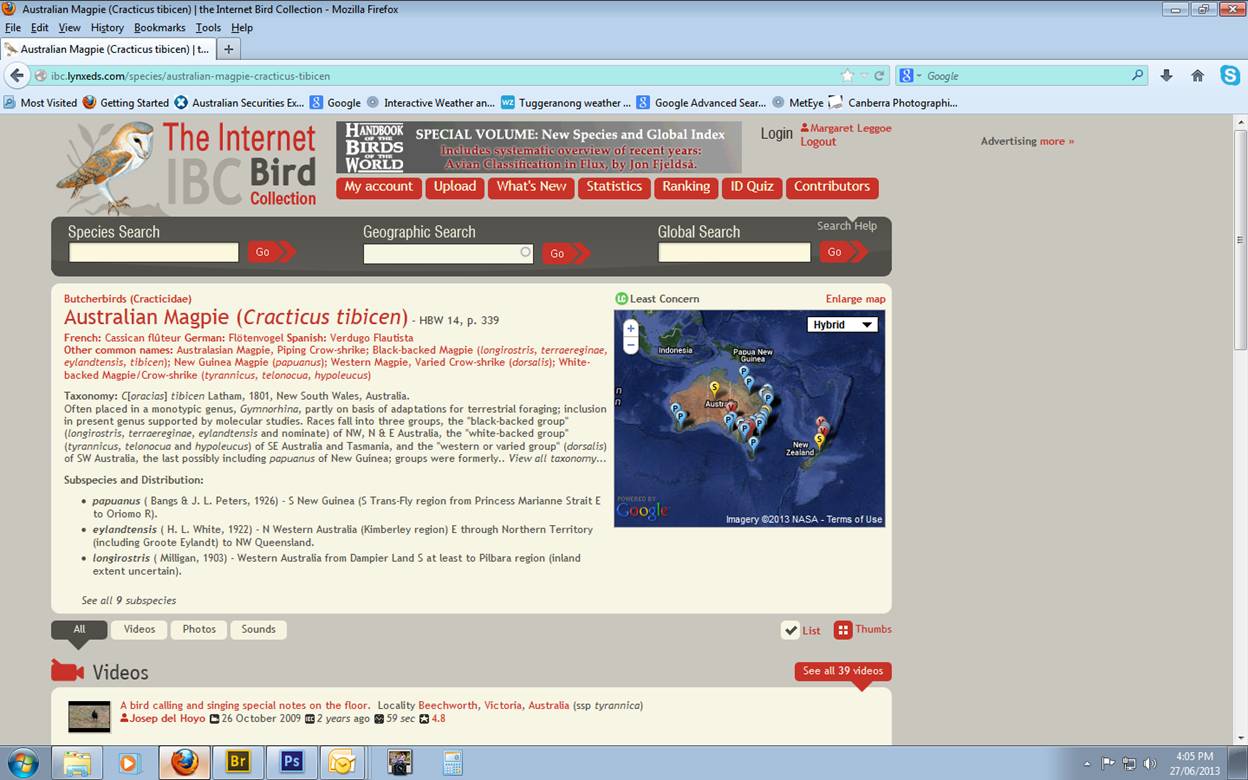 m("01CE7350.1E738C30","image001.png");">
-----Original Message-----
From: John Penhallurick
Subject: [Birding-Aus] Australian Magpie
Hi Friends,
How many people are aware that the Australian Magpie has been transferred from Gymnorhina to Cracticus, as a result of Kearns, A.M., L. Joseph, and L.G. Cook (2013), A multilocus coalescent analysis of the speciational history of the Australo-Papuan butcherbirds and their allies, Mol.
Phylogenet. Evol. 66, 941-952.
So it's a Butcherbird!
Dr John Penhallurick
Please visit my website: http://www.worldbirdinfo.net <http://www.worldbirdinfo.net/>
Please visit my blog:
http://jpenhall.wordpress.com/2011/04/02/john-penhalluricks-blog-1-evidence-
that-the-ipccs-case-is-a-fraud/