| | | |
| --- | --- | --- |
| | canberrabirds | |
Egg ID?
| | |
| --- | --- |
| To: | <> |
| Subject: | Egg ID? |
| From: | "Rod's Gardening" <> |
| Date: | Tue, 11 Sep 2012 23:56:32 +1000 |
I found the egg (photo attached) in the middle of a lawn I was mowing today in Holder. It's intact but a bit the worse for wear. I am wondering which species it belongs to - my guess is Magpie - and how it may have got there given that there are no obvious nests in the tall trees in the immediate vicinity (the nearest tree being about 20 metres away). Any ideas?

Also in Holder, on Sunday while glued to the TV watching the Raiders achieve their excellent win, I was momentarily distracted by the sight outside of a large "V" formation of Straw necked Ibis. I couldn't get an accurate count but I would guess at least 40 birds flying directly over my house - a noteworthy first for me in this area.

Cheers

Rod

The message is ready to be sent with the following file or link attachments:
DSCN2022

Note: To protect against computer viruses, e-mail programs may prevent sending or receiving certain types of file attachments. Check your e-mail security settings to determine how attachments are handled.
Attachment: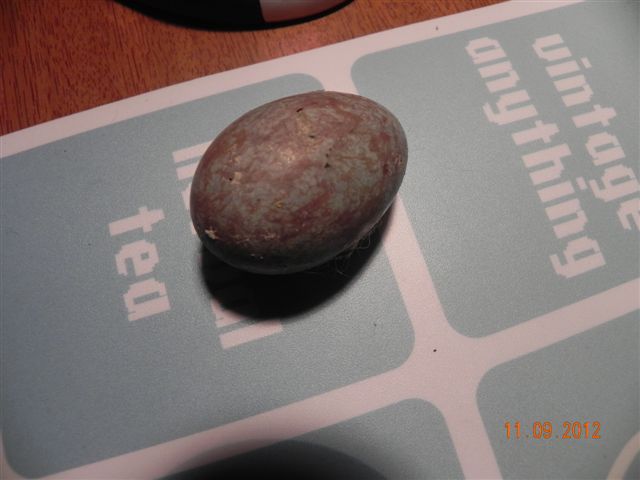 *******************************************************************************************************
This is the email announcement and discussion list of the Canberra 
Ornithologists Group.
Please ensure that emails posted to the list are less than 100 kB in size.
When subscribing or unsubscribing, please insert the word 'Subscribe' or 
'Unsubscribe', as applicable, in the email's subject line.
List-Post: <>
List-Help: <>
List-Unsubscribe: <>
List-Subscribe: <>
List archive: <http://bioacoustics.cse.unsw.edu.au/archives/html/canberrabirds>
List manager: David McDonald, email 
<>
Admin
The University of NSW School of Computer and Engineering takes no responsibility for the contents of this archive. It is purely a compilation of material sent by many people to the Canberra Ornithologists Group mailing list. It has not been checked for accuracy nor its content verified in any way. If you wish to get material removed from the archive or have other queries about the list contact David McDonald, list manager, phone (02) 6231 8904 or email . If you can not contact David McDonald e-mail Andrew Taylor at this address: andrewt@cse.unsw.EDU.AU