| | | |
| --- | --- | --- |
| | canberrabirds | |
Mystery Bird + Brown Quail
| | |
| --- | --- |
| To: | <> |
| Subject: | Mystery Bird + Brown Quail |
| From: | "Geoffrey Dabb" <> |
| Date: | Mon, 9 Jul 2012 17:00:56 +1000 |
Re-inflicted. This it? In pre-breeding moult some males can appear virtually tailless.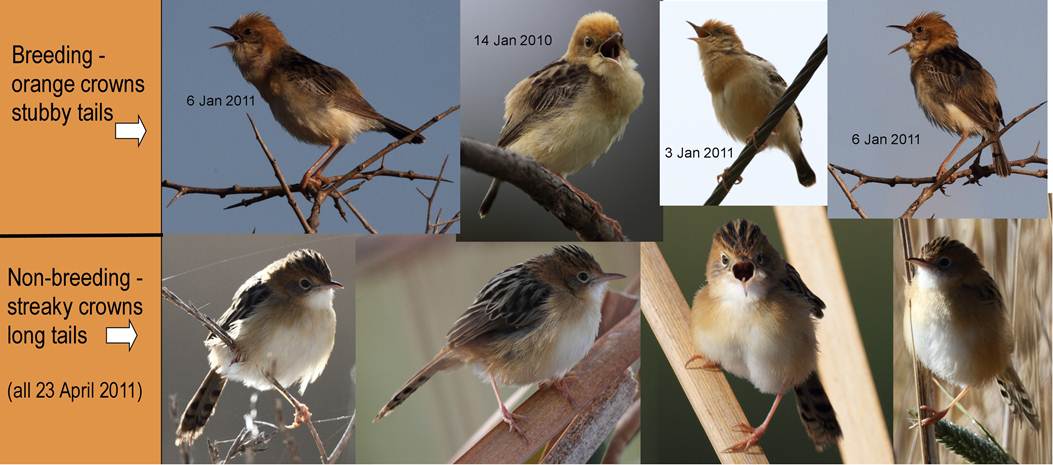 From: pardalote [
Sent: Monday, 9 July 2012 4:37 PM
To:
Subject: [canberrabirds] Mystery Bird + Brown Quail
Hi All

I went birding around the Dunlop ponds with my friend, Julian, today. We saw some brown quails near Jarramlee pond, but when we were at Fassifern pond, we flushed a tiny bird with next-to-no tail. It was rather furtive, so we never got a good view of the little guy. As soon as we thought we had found him, he flew away into another clump of reeds.
We were wondering if anyone knows of any small water birds with a stumpy tail. Unfortunately, that's all the information we have on this guy.

Thanks, Matt.
Admin
The University of NSW School of Computer and Engineering takes no responsibility for the contents of this archive. It is purely a compilation of material sent by many people to the Canberra Ornithologists Group mailing list. It has not been checked for accuracy nor its content verified in any way. If you wish to get material removed from the archive or have other queries about the list contact David McDonald, list manager, phone (02) 6231 8904 or email . If you can not contact David McDonald e-mail Andrew Taylor at this address: andrewt@cse.unsw.EDU.AU