One was recorded at Turross in 2008-2009.
D.
---
Date: Sun, 5 Feb 2012 15:56:47 +1100
From:
To:
Subject: Re: [canberrabirds] south coast black-tailed native hen
Yes this appears to be a range extension. The most southerly record on the NSW coast, to date, is Wollongong. See map below.
It is important that the record get into Birds Australia's data base birdata.com.au.
David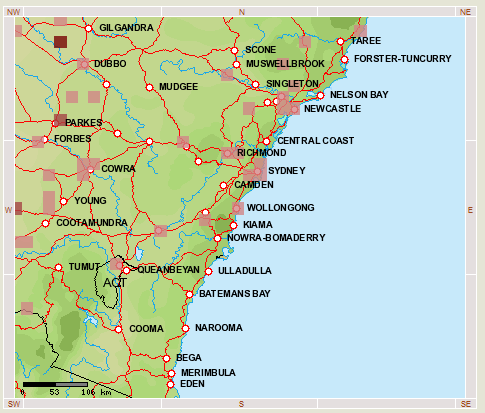 On 5/02/2012 2:53 PM, jude hopwood wrote:
Positive identification by a relative of mine of a Black-tailed Native-hen at Bendalong beach yesterday afternoon. Is this a little out of its usual area? Not seen there before after 30 years of week-ending. I know this is not ACT, but so many of you are conversant with the usual/unusual across Australia, I thought you might know.

Jude