| | | |
| --- | --- | --- |
| | canberrabirds | |
FW: Magpie goose behaviour
| | |
| --- | --- |
| To: | <> |
| Subject: | FW: Magpie goose behaviour |
| From: | "Margaret Leggoe" <> |
| Date: | Tue, 15 Feb 2011 11:50:08 +1100 |
I forwarded this photo of the magpie goose to a friend of mine who once spent a year in Antarctica working with the Adelie penguins. This was her response:
"It has picked up a lot of adelie penguin traits. Rock relocation. Hard work for just a worm or 2 who would have heard big bird coming!!"
I now wonder how many other species of birds do this kind of thing.
Margaret Leggoe
From: Margaret Leggoe [
Sent: Thursday, 10 February 2011 1:46 PM
To:
Subject: Magpie goose behaviour
Sometimes the rocks are a bit big, but he has a jolly go try, just the same.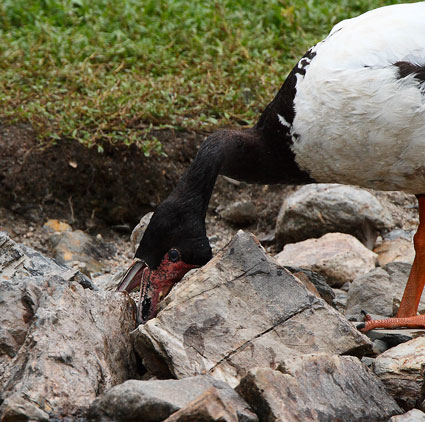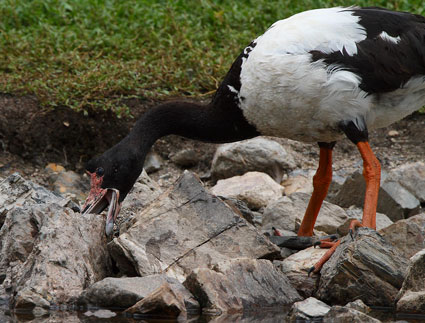 Admin
The University of NSW School of Computer and Engineering takes no responsibility for the contents of this archive. It is purely a compilation of material sent by many people to the Canberra Ornithologists Group mailing list. It has not been checked for accuracy nor its content verified in any way. If you wish to get material removed from the archive or have other queries about the list contact David McDonald, list manager, phone (02) 6231 8904 or email . If you can not contact David McDonald e-mail Andrew Taylor at this address: andrewt@cse.unsw.EDU.AU