| | | |
| --- | --- | --- |
| | canberrabirds | |
October Wednesday walk - glider etc
| | |
| --- | --- |
| To: | <> |
| Subject: | October Wednesday walk - glider etc |
| From: | Julian Robinson <> |
| Date: | Thu, 16 Oct 2008 13:29:45 +1100 |
Participants in the Wednesday walk yesterday (thanks for organising Martin) had a couple of treats, the best being good daylight views of a Squirrel Glider. The blinking mammal was flushed out of it's low hollow while some of us were trying to get better views of a Scarlet Robin carrying food.

Below some pics for interest of other participants, and maybe to encourage would-be w-walkers. (no pics gotten of nesting Grey Currawongs) ...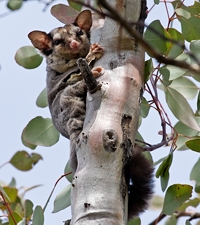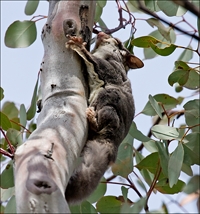 Subtly coloured fem Rufous Whistler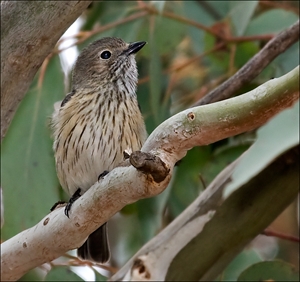 Shining Bronze-cuckoo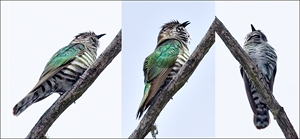 Larger versions posted here ...
http://www.flickr.com/photos/ozjulian/ (October 16)

JulianR




At 08:58 AM 11/10/2008, you wrote:

Next Wdnesday being the tird Wednesday in the month is the day for the October Wednesday walk. It will be to Cuumbeun Nature Reserve and some surrounding private propeerty, by kind permission of the owner. ...
Martin.
Admin
The University of NSW School of Computer and Engineering takes no responsibility for the contents of this archive. It is purely a compilation of material sent by many people to the Canberra Ornithologists Group mailing list. It has not been checked for accuracy nor its content verified in any way. If you wish to get material removed from the archive or have other queries about the list contact David McDonald, list manager, phone (02) 6231 8904 or email . If you can not contact David McDonald e-mail Andrew Taylor at this address: andrewt@cse.unsw.EDU.AU