For those who may be having difficulty visualising this scene ...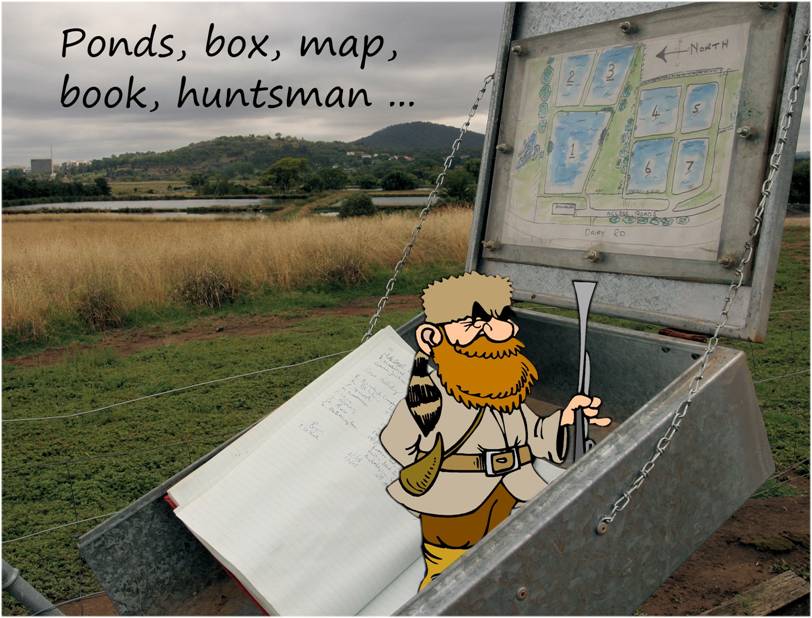 -----Original Message-----
From: Paul Taylor [
Sent: Thursday, 7 February 2008 8:59 PM
To: Canberra Birds
Subject: huntsman
Ian Fraser wrote:
> Or maybe leave it where it's chosen to be?
I visited there tonight looking for the harriers (nil, but two roosting
Whistling Kites and a Baillon's Crake were highlights.)
Knowing that the huntsman was there was little comfort when cautiously
opening the book to the right page and a giant arachnid scuttled out...
Fortunately it headed underneath the box, so with luck it'll slink off
somewhere else tonight and leave birders in peace!
Speaking of the book, the last entry was dated approx. 31 January.
My understanding was that you are required to sign the book before
entering (and after wrestling the huntsman for the biro.) It only
takes a few seconds, and the more names recorded the better in case
of future moves to deny public access to the ponds.