| | | |
| --- | --- | --- |
| | birding-aus | |
White-bellied Sea-Eagle SE-21 Help
| | |
| --- | --- |
| To: | Birding-aus NEW <> |
| Subject: | White-bellied Sea-Eagle SE-21 Help |
| From: | Geoff Hutchinson via Birding-Aus <> |
| Date: | Wed, 27 Mar 2019 13:13:22 +0000 (UTC) |
Hi all we are seeking HELP.
We have just released an eight (8) month old Sea-Eagle at Sydney Olympic Park, NSW. It has just gone through four month of care and rehab. before release. see
Sea-EagleCAM.org Media Release
. We did not get the chance to attach a tracking device but we do have a very identifiable image of the eagle. The damage affected the left wing, she has lost the S1, secondary one feather. This will not grow back due to the damage to tissue and ligaments.
We would appreciate if you see a Sea-Eagle Juvenile please send us a photo or sighting.
This will be valuable information for the Rehabs. NPWS, Higher Ground Raptors Center, Feathered Friends, Birdlife Southern NSW and Se-EagleCAM.
Attachment: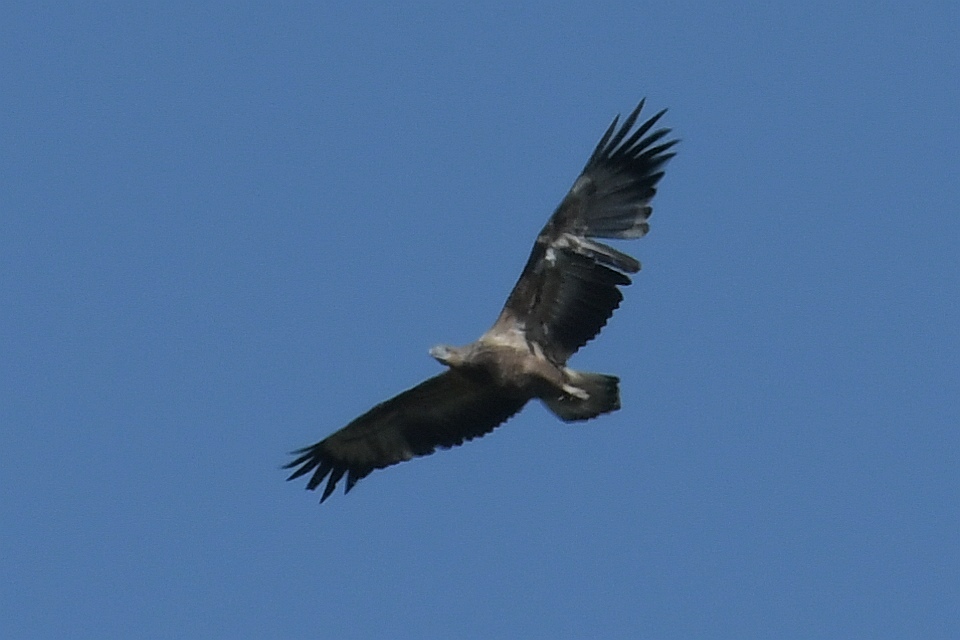 <HR>
<BR> Birding-Aus mailing list
<BR> 
<BR> To change settings or unsubscribe visit:
<BR> http://birding-aus.org/mailman/listinfo/birding-aus_birding-aus.org
</HR>

<Prev in Thread]
Current Thread
[Next in Thread>

White-bellied Sea-Eagle SE-21 Help, Geoff Hutchinson via Birding-Aus <=
Admin
The University of NSW School of Computer and Engineering takes no responsibility for the contents of this archive. It is purely a compilation of material sent by many people to the birding-aus mailing list. It has not been checked for accuracy nor its content verified in any way. If you wish to get material removed from the archive or have other queries about the archive e-mail Andrew Taylor at this address: andrewt@cse.unsw.EDU.AU