Thank you, Jason. And do populations of a species in different places have different tastes? (no mentioning the 'V' word, please)
Among the many occasion I have regretted not having a better ear for bird sounds was the one this morning when Paull McCartney's 'Blackbird' was played on Radio National in connection with the forthcoming tour of the performer. There could be more than one reason why the featured bird did not sound, to my ear, like the blackbirds around here. It seems that particular populations of a species can develop a dialect of their own (third link below), as with transplanted fragments of the human race. Quite a large subject. Apparently Paul got the blackbird song idea when he heard one in India.
https://en.wikipedia.org/wiki/Blackbird_(Beatles_song)
https://www.audubon.org/news/what-beatles-song-blackbird-was-really-about
https://www.frontiersin.org/articles/10.3389/fpsyg.2021.643343/full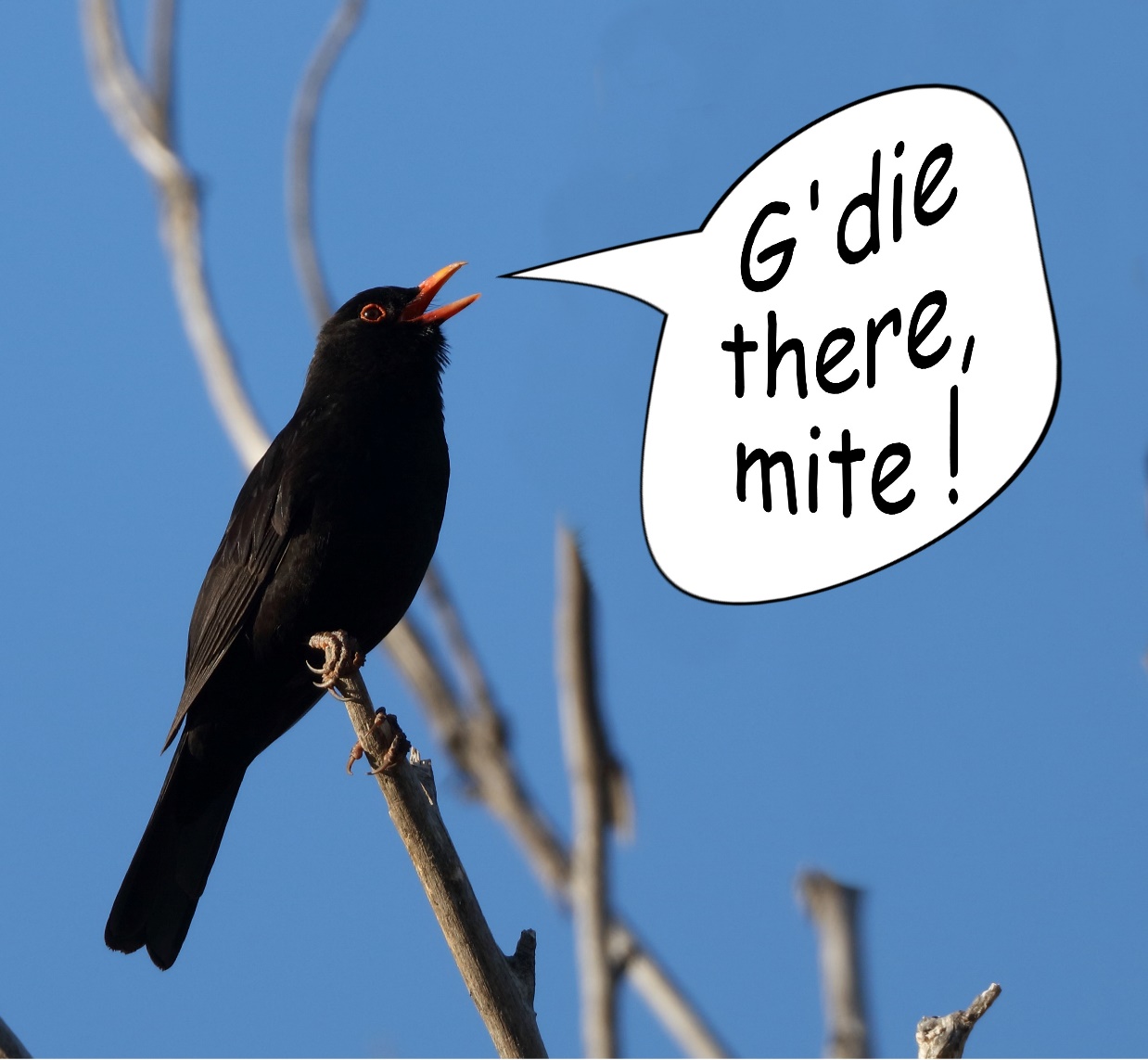 -----Original Message-----
From: Birding-Aus <> On Behalf Of Jason Polak
Sent: Friday, August 4, 2023 3:29 AM
To:
Subject: [Birding-Aus] can birds taste video
Dear All,
I recently made a video called "Can birds taste?", which I hope some of you will like!
https://www.youtube.com/watch?v=MiRIXPP92Ic
Thanks!
Sincerely,
Jason
<HR>
<BR> Birding-Aus mailing list
<BR> m("birding-aus.org","Birding-Aus");">
<BR> To change settings or unsubscribe visit:
<BR> http://birding-aus.org/mailman/listinfo/birding-aus_birding-aus.org
</HR>