| | | |
| --- | --- | --- |
| | birding-aus | |
Crested Honey Buzzard
| | |
| --- | --- |
| To: | "" <> |
| Subject: | Crested Honey Buzzard |
| From: | Ian Churchward <> |
| Date: | Fri, 1 Jan 2016 07:41:32 +0000 |
Hi Everyone,

Took this photo of a Crested Honey Buzzard I believe on the last day of the
year at Lake Joondalup. There where actually three off them together, one I
think was a young bird. To have it fly over head so close was a nice way to
end the year. If someone could confirm it I would greatly appreciate that.
Happy Birding and all the best for the New Year to everyone.

Regards  Ian Churchward.

Attachment: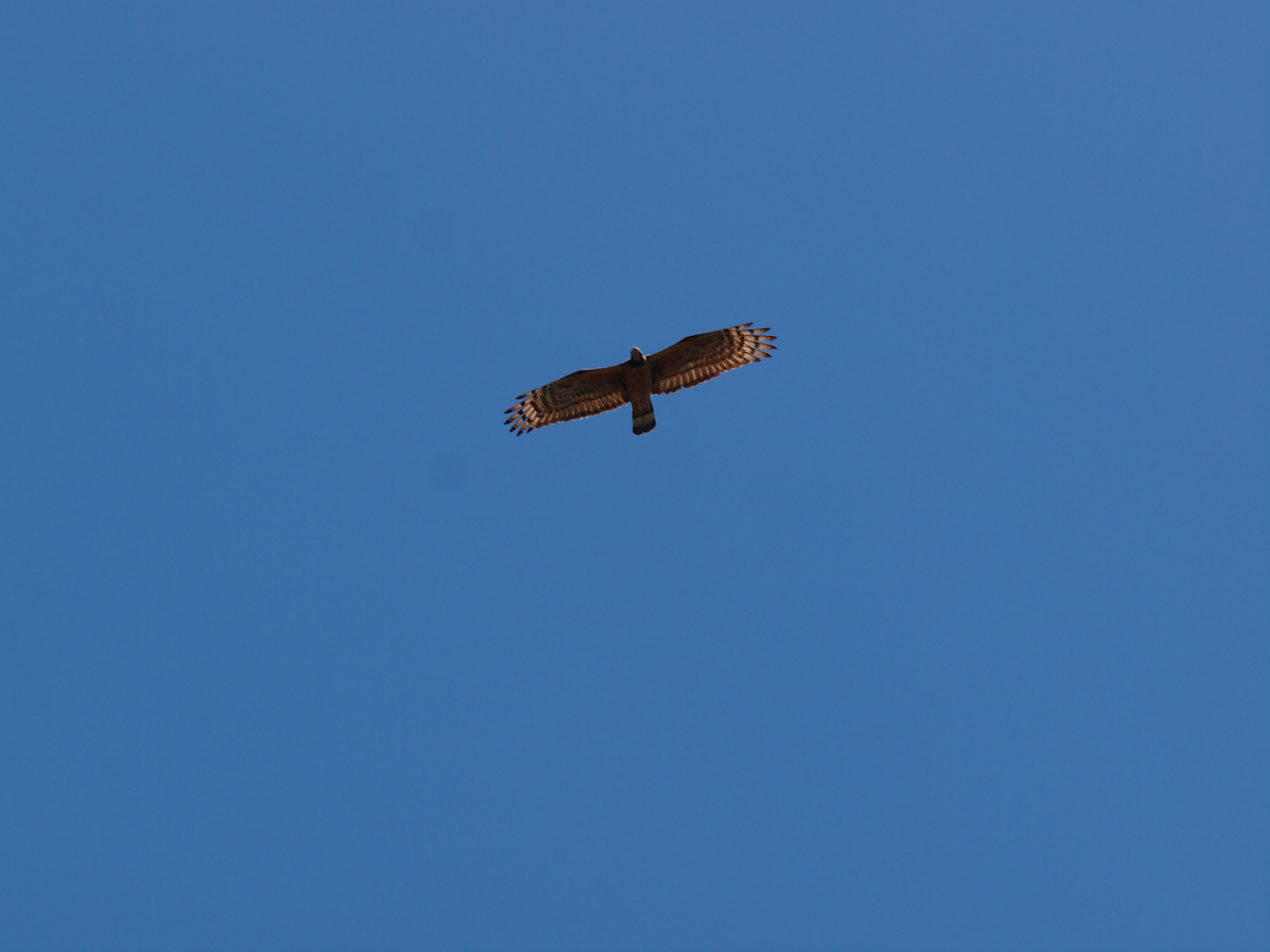 Description: P1014235.JPG

ATT00001.txt
Description: ATT00001.txt
Admin
The University of NSW School of Computer and Engineering takes no responsibility for the contents of this archive. It is purely a compilation of material sent by many people to the birding-aus mailing list. It has not been checked for accuracy nor its content verified in any way. If you wish to get material removed from the archive or have other queries about the archive e-mail Andrew Taylor at this address: andrewt@cse.unsw.EDU.AU