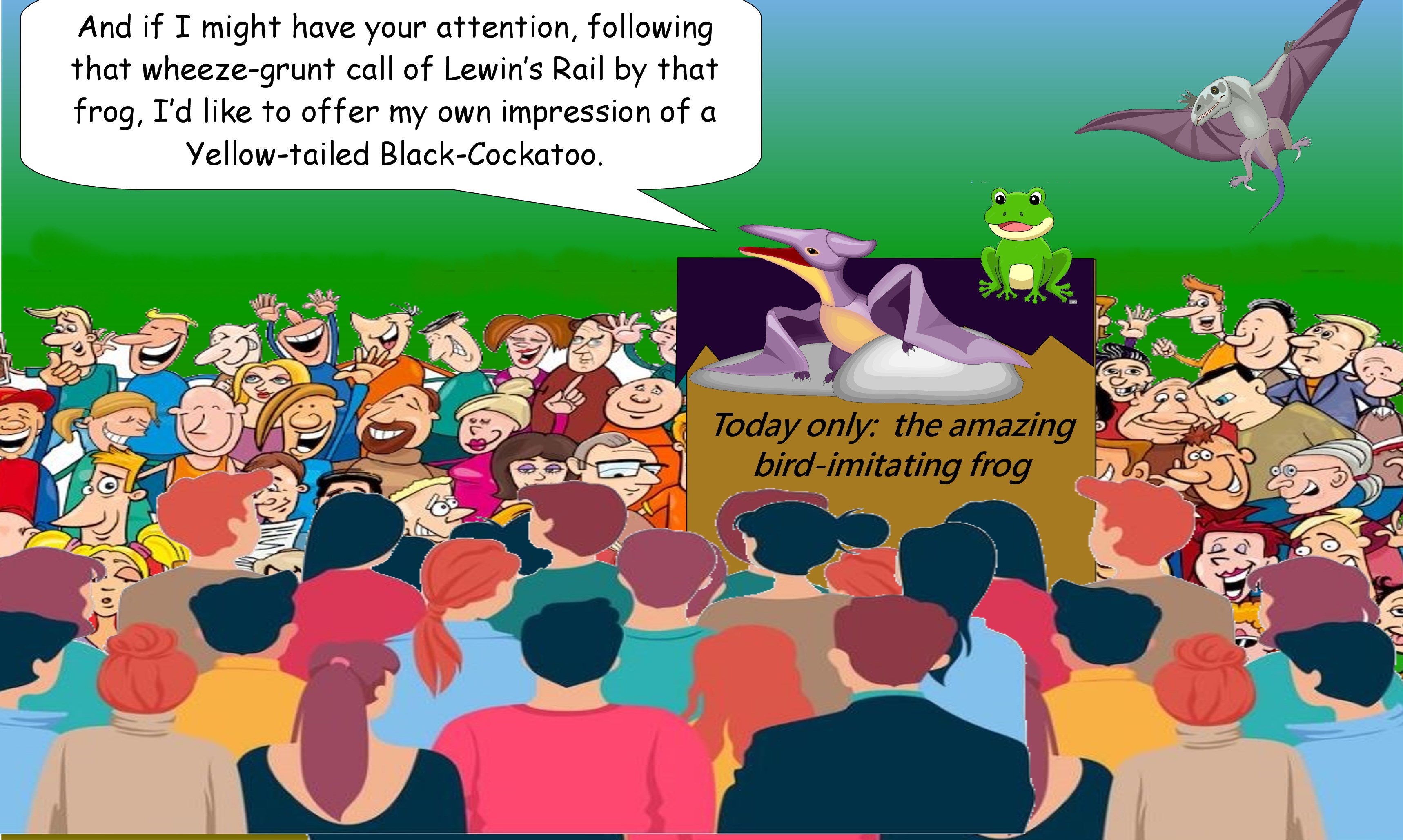 -----Original Message-----
From: Canberrabirds <> On Behalf Of Meke Kamps
Sent: Sunday, June 25, 2023 4:02 PM
To:
Subject: Yellow-tailed black cockatoos at Stromlo
I just walked through the biggest mob of yellow-tailed black cockatoos I've ever seen (or heard) in Stromlo. The most I've seen before was 44 flying over Tuggeranong park way and these were easily more than that. I estimated around 65, but could be more. They are getting stuck into the pine cones, but also congregating in fairly large numbers on the ground.
I always think they sound like what I imagine pterodactyls might have sounded like.
--
This is the email announcement and discussion list of the Canberra Ornithologists Group.
Emails posted to the list that exceed 2 MB (2,000 kB) in size, including attachments, will be rejected.
All emails distributed via the list are archived at http://bioacoustics.cse.unsw.edu.au/archives/html/canberrabirds. It is a condition of list membership that you agree to your contributions being archived.
Canberrabirds mailing list
m("lists.canberrabirds.org.au","Canberrabirds");">
https://lists.canberrabirds.org.au/mailman/listinfo/canberrabirds