| | | |
| --- | --- | --- |
| | canberrabirds | |
FW: Bird counting, Dairy Flat this afternoon
| | |
| --- | --- |
| To: | Canberrabirds <> |
| Subject: | FW: Bird counting, Dairy Flat this afternoon |
| From: | Geoffrey Dabb <> |
| Date: | Sun, 16 Apr 2023 22:52:17 +0000 |
On the matter of 170 mixed species in a small section of FSP, the below is similar to the photo on which the count was based.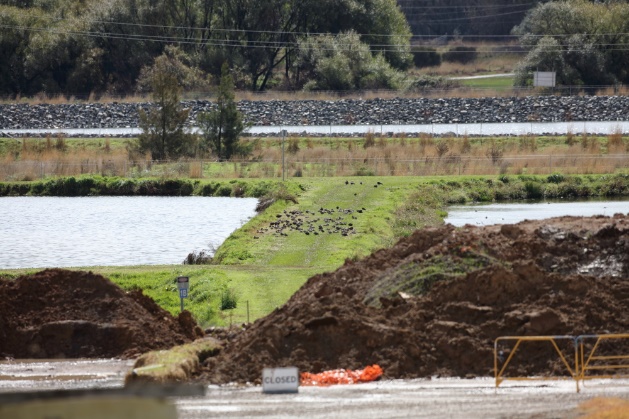 The count was by the paint-dot method, a section shown below. The counting was conservative. (You can probably see more birds than dots.) It took only a few minutes. It would take quite a bit longer to go species by species. A global number of 170 individuals might not seem worth much given current preference for species counts. However it indicates the fertility of this particular sewage pond at the moment - like some of those at Werribee and elsewhere. While of no great value at the moment, waste will be important to the future human occupation of Mars, as demonstrated in the 2015 movie The Martian, starring Matt Damon.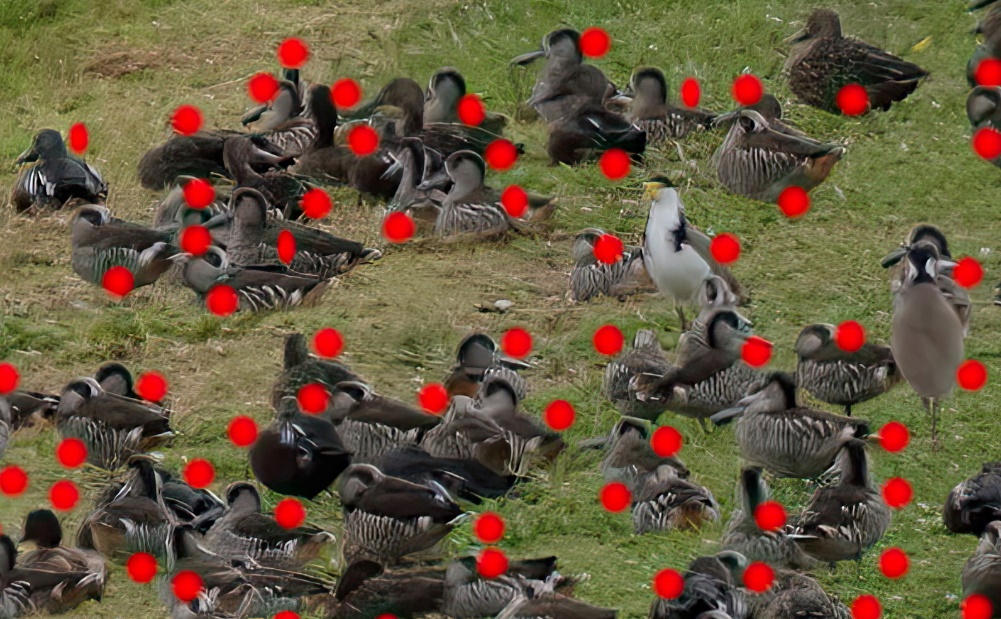 Incidentally, such an afternoon photo is not usually possible because of heat shimmer. Good conditions yesterday, though.
From: Canberrabirds <> On Behalf Of Geoffrey Dabb
Sent: Sunday, April 16, 2023 2:47 PM
To: Canberrabirds <>
Subject: [Canberrabirds] Bird counting, Dairy Flat this afternoon

ATT00001.txt
Description: ATT00001.txt
Admin
The University of NSW School of Computer and Engineering takes no responsibility for the contents of this archive. It is purely a compilation of material sent by many people to the Canberra Ornithologists Group mailing list. It has not been checked for accuracy nor its content verified in any way. If you wish to get material removed from the archive or have other queries about the list contact David McDonald, list manager, phone (02) 6231 8904 or email . If you can not contact David McDonald e-mail Andrew Taylor at this address: andrewt@cse.unsw.EDU.AU