Looking for Christmas presents? Here are a few book ideas. COG provides a range of birdwatching related publications for sale to members at discounted prices (around 10-30% off RRP).
Contact me if you would like to purchase. Members get great prices.
THE COMPACT AUSTRALIAN BIRD GUIDE
<![if !vml]>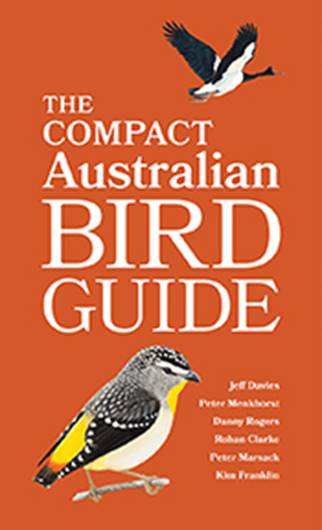 <![endif]>
Peter Menkhorst, Danny Rogers, Rohan Clarke, Jeff Davies, Peter Marsack, Kim Franklin
The Compact Australian Bird Guide is an easy-to-use and beautifully illustrated quick identification guide to all bird species regularly occurring in Australia. The content has been carefully designed to provide the reader with key information to enable rapid identification of a bird, in a convenient form. 264 pages | 198 x 120 mm
Based on The Australian Bird Guide.
Members' Price $28.00 RRP $34.99.
ON THE TRAIL OF THE PLAINS-WANDERER
A Precious Australian Bird
By: Rohan Cleave Illustrated by: Julian Teh
<![if !vml]>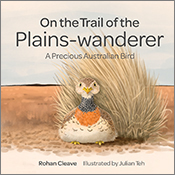 <![endif]>
The story of the Plains-wanderer, a critically endangered Australian bird that is truly unique!
The Plains-wanderer is unlike any other bird on Earth – it's one of a kind!
On the Trail of the Plains-wanderer tells the true story of one of Australia's most critically endangered bird species. This unique, quirky and precious bird faces many threats, but continues to survive against the odds. Discover more about this fascinating bird and see how people are providing hope for their future.
Reading level varies from child to child, but we recommend this book for ages 5 to 9.
Members' Price $20 RRP $24.99.
Thanks
Kathy Walter
K: 0421 708 603