| | | |
| --- | --- | --- |
| | canberrabirds | |
FW: Joggers at Jerrabomberra Wetlands
| | |
| --- | --- |
| To: | Canberrabirds <> |
| Subject: | FW: Joggers at Jerrabomberra Wetlands |
| From: | Geoffrey Dabb <> |
| Date: | Wed, 7 Sep 2022 01:06:49 +0000 |
I think I have already mentioned that it will not get better.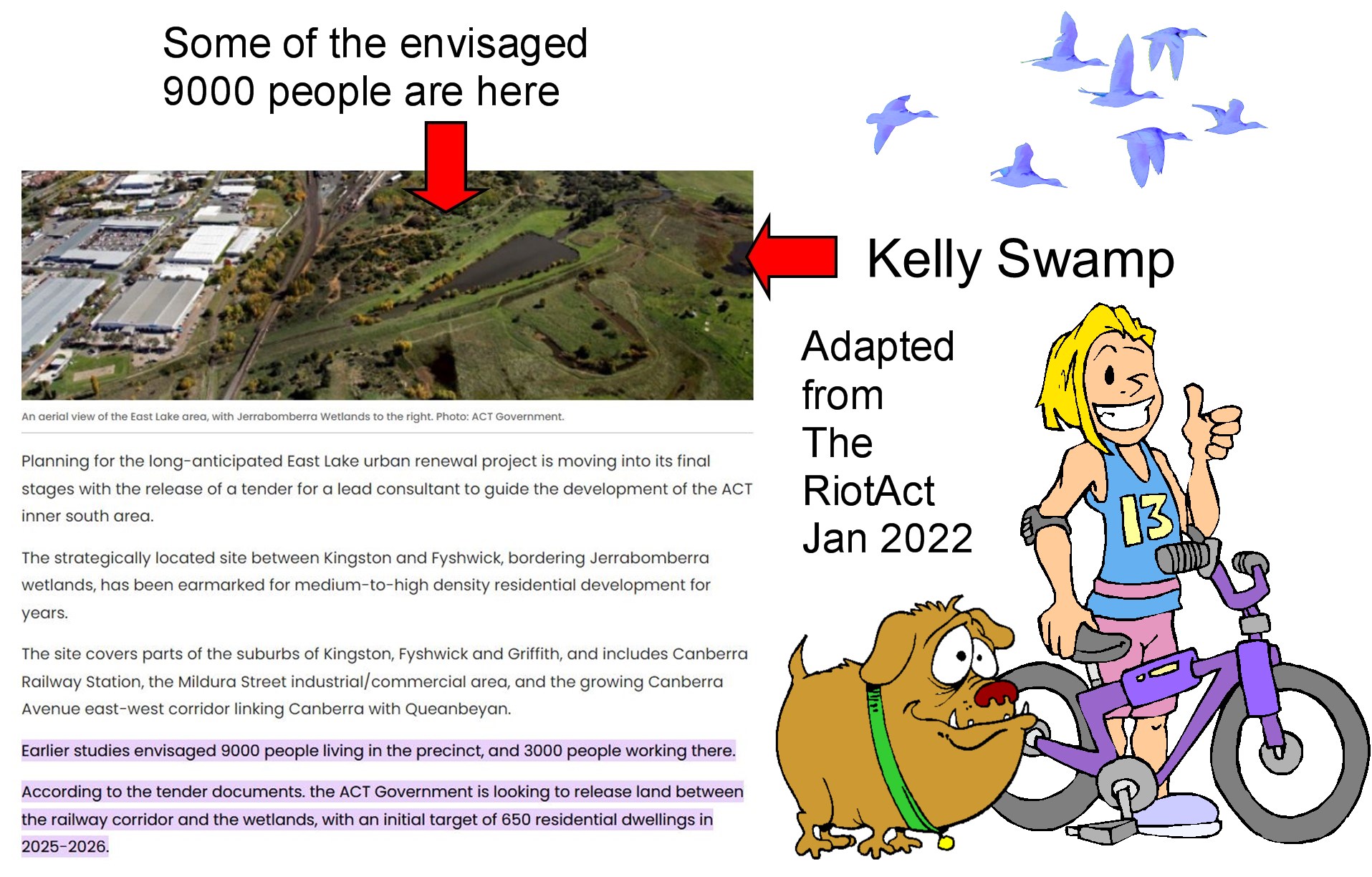 From: Canberrabirds <> On Behalf Of sandra henderson via Canberrabirds
Sent: Tuesday, 6 September 2022 8:38 PM
To: Rob Geraghty <>
Cc: Canberrabirds <>
Subject: Re: [Canberrabirds] Joggers at Jerrabomberra Wetlands
I used to say something to people with dogs, until I was told off by a woman with a large dog. I've recently had to stand right on edge of the bank next to silt trap to avoid three older teenage boys on bicycles. But as Shorty says - nothing gets through to some people.
Sandra H

On Tuesday, 6 September 2022, Rob Geraghty via Canberrabirds <> wrote:
Is there really nothing more that can be done to discourage people from jogging around Kelly's swamp? I was passed by a woman running really fast on the board walk and when she approached me near one of the hides, I pointed at the sign which said "no running" and asked if she saw the signs. She refused to acknowledge or even look at me. I previously asked the same question of a guy jogging in the same area who also refused to respond except by hopping for a few metres as though that made it OK.

How about simple swinging gates with "in your face" signs for no running, no bicycles etc?

It's really frustrating that these people don't know or care about their impact on the birds that the reserve exists to protect. 😭

Untitled attachment 00010.txt
Description: Untitled attachment 00010.txt

ATT00001.txt
Description: ATT00001.txt
<Prev in Thread]
Current Thread
[Next in Thread>

FW: Joggers at Jerrabomberra Wetlands, Geoffrey Dabb <=
Admin
The University of NSW School of Computer and Engineering takes no responsibility for the contents of this archive. It is purely a compilation of material sent by many people to the Canberra Ornithologists Group mailing list. It has not been checked for accuracy nor its content verified in any way. If you wish to get material removed from the archive or have other queries about the list contact David McDonald, list manager, phone (02) 6231 8904 or email . If you can not contact David McDonald e-mail Andrew Taylor at this address: andrewt@cse.unsw.EDU.AU