A reminder of this presentation at 12:30 pm today. Jack Holland
From: <>
Sent: Tuesday, 8 March 2022 8:37 AM
To: <>
Subject: National Library of Australia (NLA) talk
Good morning COG members and COG chat line subscribers.
I am bringing to your attention the free NLA talk below on Thursday week 17 March. Many of you will be aware that Russell was the virtual presenter at COG's October 2021 meeting. So if you missed that very interesting talk, of if you would like to see him present it at a face-to-face meeting, here is your opportunity.
Jack Holland
National Library of Australia event: Russell McGregor will talk about his NLA fellowship topic, 'Bird Lovers: A History of Birdwatching Passions', at the library, 17 March, 12.30-1.30pm. Further details: https://www.nla.gov.au/whats-on/events/bird-lovers-history-birdwatching-passions.
Russell McGregor
Adjunct Professor of History
College of Arts, Society and Education
James Cook University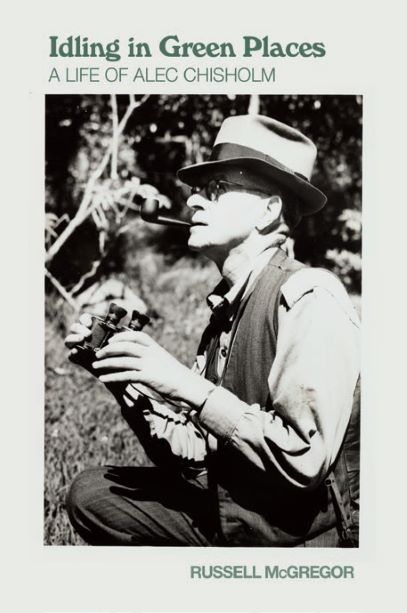 My latest book, Idling in Green Places: A life of Alec Chisholm, was shortlisted for the 2020 National Biography Award.
My latest Conversation piece is on what the extinction of the Paradise Parrot means to us today: https://theconversation.com/100-years-ago-this-man-discovered-an-exquisite-parrot-thought-to-be-extinct-what-came-next-is-a-tragedy-we-must-not-repeat-171939.
My latest article, published in Arcadia, is on 'The Tragedy of the Paradise Parrot'.