| | | |
| --- | --- | --- |
| | canberrabirds | |
Peregrine with Ibis in Giralang
| | |
| --- | --- |
| To: | 'Duncan McCaskill' <>, 'Canberrabirds' <> |
| Subject: | Peregrine with Ibis in Giralang |
| From: | denisekay49--- via Canberrabirds <> |
| Date: | Thu, 3 Mar 2022 03:24:35 +0000 |
About a month ago a Peregrine was picked up in the pine tree reserve at the back of Giralang it was taken to Higher Ground Raptor rehab aviary in Kangaroo Valley .
It has recovered well and will be released back to Giralang in a few days .I wonder if they are related ?
Denise Kay
Denise Kay
Flying–fox Coordinator
ACT Wildlife
0467506167
From: Canberrabirds <> On Behalf Of Duncan McCaskill via Canberrabirds
Sent: Thursday, 3 March 2022 12:48 PM
To: Canberrabirds <>
Subject: [Canberrabirds] Peregrine with Ibis in Giralang
This morning I woke to find a Peregrine Falcon in the process of killing and then eating a White Ibis on my driveway. I'm surprised, but perhaps I shouldn't be, that such a large bird would be taken by a Peregrine.
I presume that the Peregrine most likely took the Ibis in the air, but by the time I saw them, they were on the ground.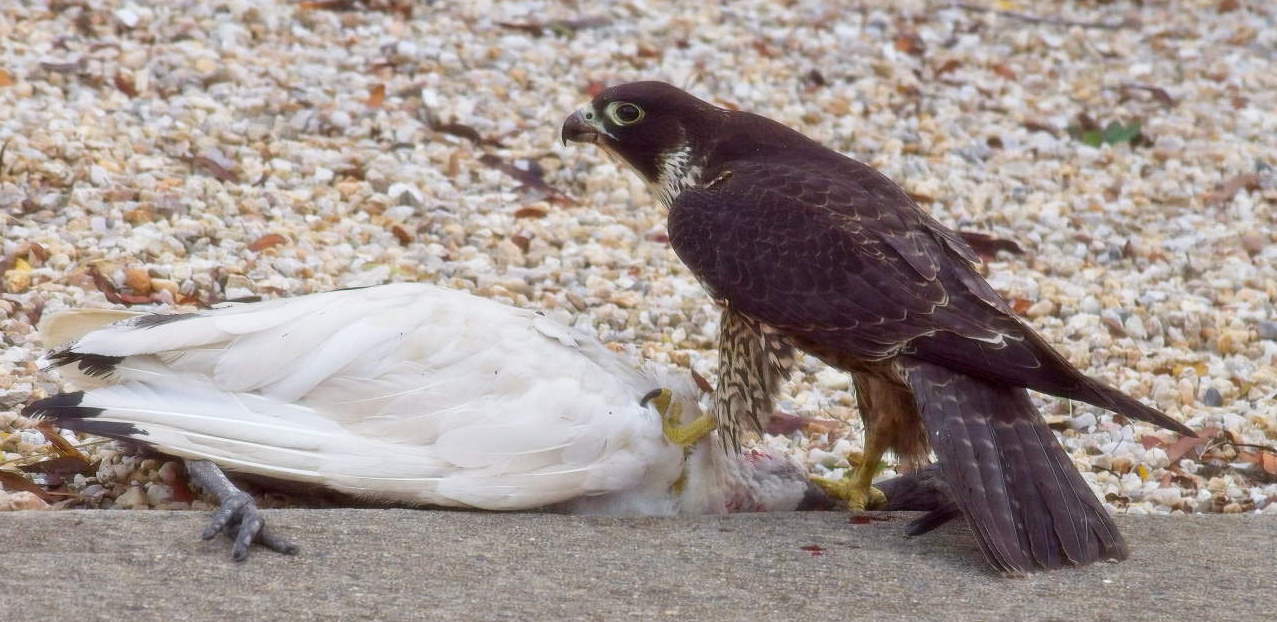 ATT00001.txt
Description: ATT00001.txt
Admin
The University of NSW School of Computer and Engineering takes no responsibility for the contents of this archive. It is purely a compilation of material sent by many people to the Canberra Ornithologists Group mailing list. It has not been checked for accuracy nor its content verified in any way. If you wish to get material removed from the archive or have other queries about the list contact David McDonald, list manager, phone (02) 6231 8904 or email . If you can not contact David McDonald e-mail Andrew Taylor at this address: andrewt@cse.unsw.EDU.AU