Reposting this to add that the gardener has been asked to chop this tree down...
A gardener friend just found a nest in a tree with the body of a crimson rosella next to it. One photo is attached I'll send one or two more separately. As rosellas nest in hollows, the nest must belong to another bird. He is looking for advice what if anything he might do. The eggs are about the size of a 10c piece. The tree is in Mackenzie Street, Hackett. The gardener will be there for an hour or so but has left the tree alone while he works elsewhere in the garden.
Will send another photo or two now.
Chris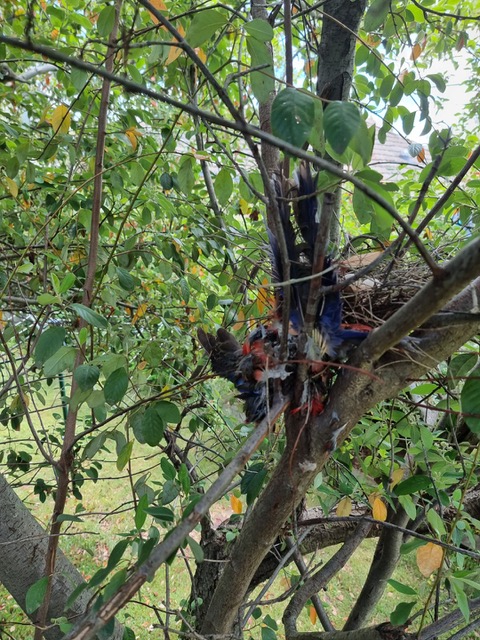 --
This is the email announcement and discussion list of the Canberra Ornithologists Group.
Emails posted to the list that exceed 2 MB (2,000 kB) in size, including attachments, will be rejected.
All emails distributed via the list are archived at
http://bioacoustics.cse.unsw.edu.au/archives/html/canberrabirds
. It is a condition of list membership that you agree to your contributions being archived.
Canberrabirds mailing list
https://lists.canberrabirds.org.au/mailman/listinfo/canberrabirds