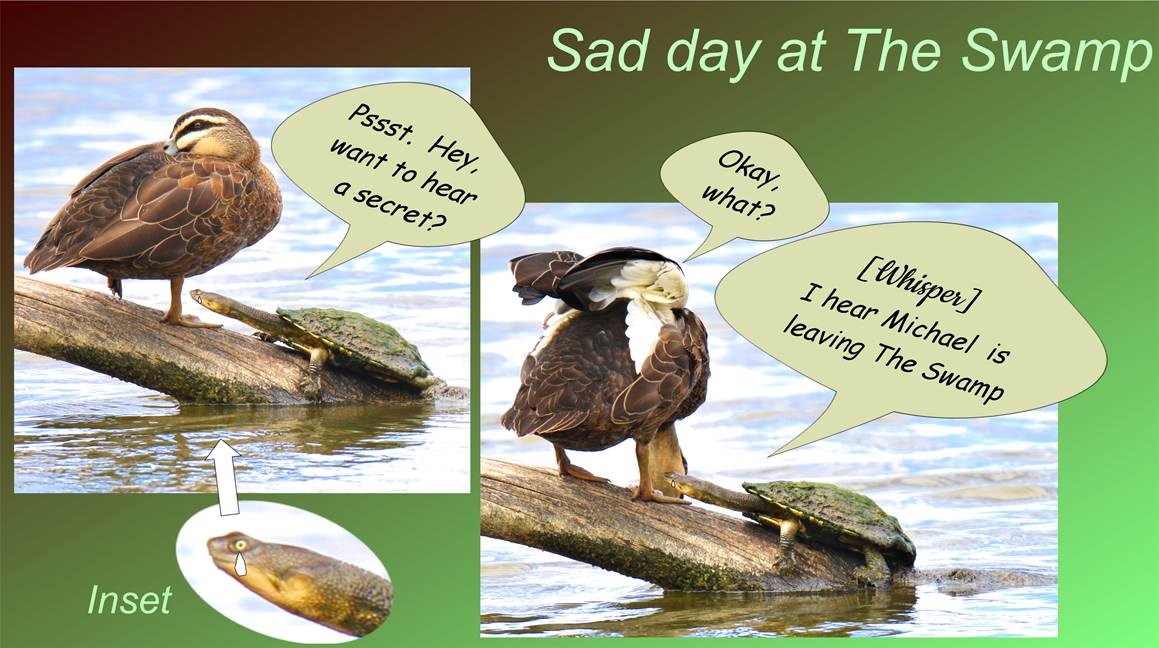 Hi All,
As you most likely know, Michael Mac is heading off to France! This is definitely very bad news for us (but it is good news for France I suppose)….
Please join us at the Wetlands Offices on Thursday 16th May at 12pm for a casual lunch (make-your-own-sandwich-style) to farewell him in true Wetlands style.
RSVP to me for catering or feel free to just drop in and say goodbye.
Please distribute this flyer to anyone you think might wish to come along.
Cheers Lori
Lori Gould
Program Manager
Woodlands and Wetlands Trust (Jerrabomberra Wetlands)
M: 0439 030 058
PO Box 58 Fyshwick ACT 2609
www.woodlandsandwetlands.org.au