| | | |
| --- | --- | --- |
| | canberrabirds | |
FW: [canberrabirds] Do you know natural Canberra?
| | |
| --- | --- |
| To: | "" <> |
| Subject: | FW: [canberrabirds] Do you know natural Canberra? |
| From: | Geoffrey Dabb <> |
| Date: | Mon, 22 Oct 2018 23:19:20 +0000 |
Thank you for a range of suggestions. This has brought out that a number of such projects are on foot around Canberra in the name of improving water quality. In general I think these have turned out to be successful improvements of degraded spaces. Shorty certainly has his finger on this area. It might be described as Jerrabomberra Creek flats between Monaro Highway and Canberra Avenue, Here is a street map with part of Lower Narrabundah on the left. ' Mill Creek' was evidently the name of the small streamlet that joins Jerrabomberra Creek at the bend. There used to be a sign ' Mill Creek Park'. Years ago I did a survey here for a blitz week-end. Nothing of great interest: reed-warblers, blackbirds, silvereyes. Anyway, this will let you know where the Canberra Off Road Model Car Club can be found. 'Mill Creek Oval' is shown in the wrong place.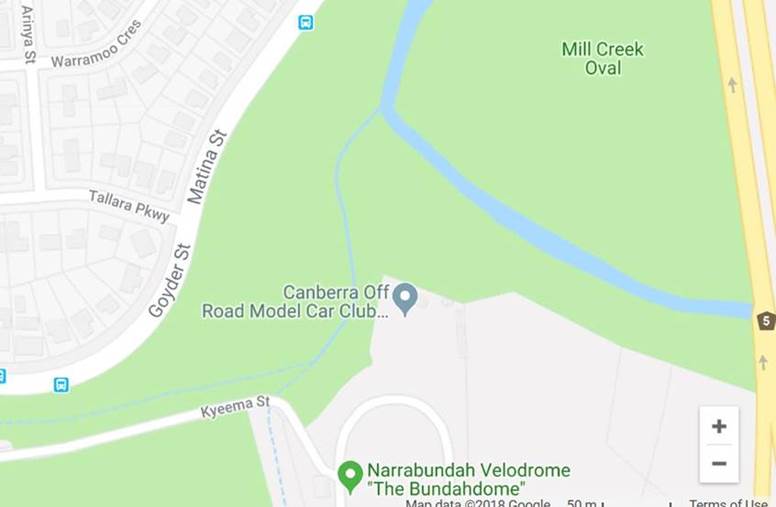 In the below fragment from Google Earth, the green star marks Mill Creek 'oval', which extends north nearly to where Jerrabomberra Creek flows under Canberra Ave. The red star was the vantage point for my photo which covered roughly the purple triangle. A name will be needed for the new wetland. Hang on a minute. What about ' Jerrabomberra Wetlands'?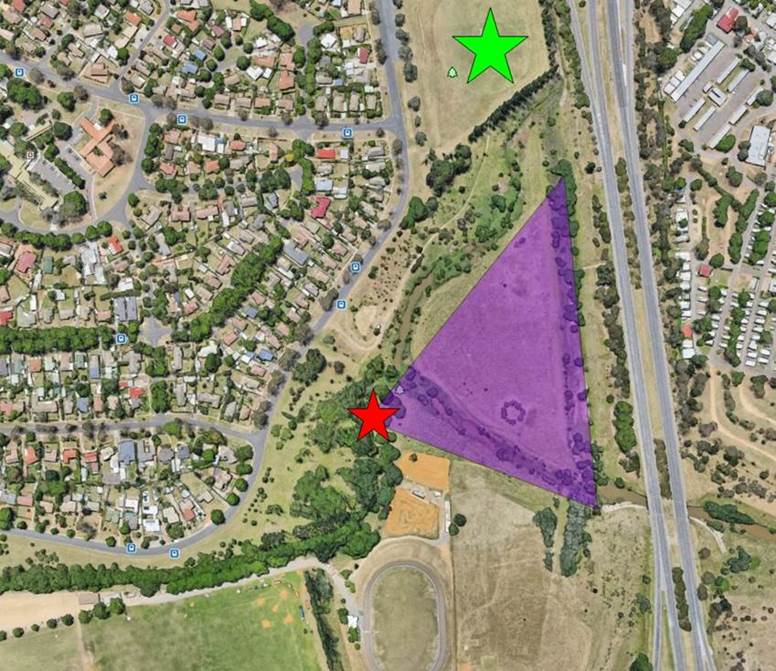 <Prev in Thread]
Current Thread
[Next in Thread>

FW: [canberrabirds] Do you know natural Canberra?, Geoffrey Dabb <=
Admin
The University of NSW School of Computer and Engineering takes no responsibility for the contents of this archive. It is purely a compilation of material sent by many people to the Canberra Ornithologists Group mailing list. It has not been checked for accuracy nor its content verified in any way. If you wish to get material removed from the archive or have other queries about the list contact David McDonald, list manager, phone (02) 6231 8904 or email . If you can not contact David McDonald e-mail Andrew Taylor at this address: andrewt@cse.unsw.EDU.AU