| | | |
| --- | --- | --- |
| | canberrabirds | |
FW: [canberrabirds] Frogmouth hatch behaviour
| | |
| --- | --- |
| To: | "" <> |
| Subject: | FW: [canberrabirds] Frogmouth hatch behaviour |
| From: | Geoffrey Dabb <> |
| Date: | Sun, 21 Oct 2018 23:40:42 +0000 |
We got one. Note bill.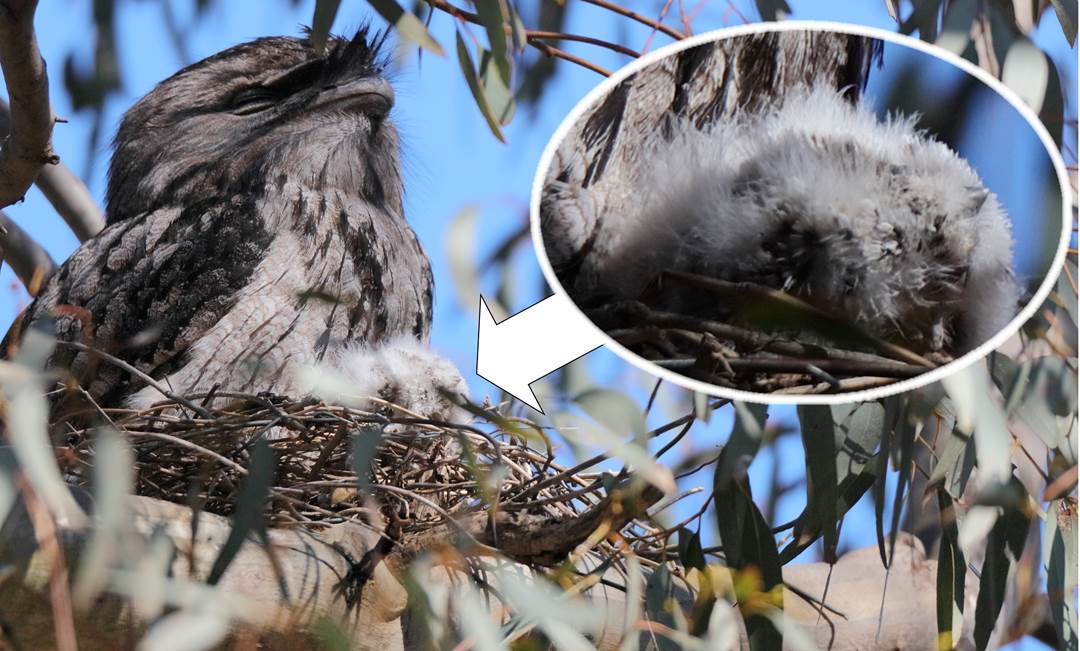 From: Martin Butterfield <>
Sent: Sunday, 21 October 2018 4:35 PM
To: COG List <>
Subject: [canberrabirds] Frogmouth hatch behaviour
The male Tawny Frogmouth of our pair has been very restless on the nest today. I think there is something wriggling underneath him. That has happened 27 days since he assumed the position. Of the 8 previous year this period has been 29 days twice, 28 days 5 times and 27 days once before. So right on time.
Admin
The University of NSW School of Computer and Engineering takes no responsibility for the contents of this archive. It is purely a compilation of material sent by many people to the Canberra Ornithologists Group mailing list. It has not been checked for accuracy nor its content verified in any way. If you wish to get material removed from the archive or have other queries about the list contact David McDonald, list manager, phone (02) 6231 8904 or email . If you can not contact David McDonald e-mail Andrew Taylor at this address: andrewt@cse.unsw.EDU.AU